Tomorrow is new comics day. Yay!
While you are picking up your copies of Avengers Versus X-Men, Aquaman or the final issue of The Twelve, as you pass by the counter, do please be minded to ask the staff member in question if they can put aside a copy of Bleeding Cool Magazine when it comes out in late May/early June. When they look at you quizzically, come back with "well, it is only $1.49." If that rings no bells, feel free to hand them the form below.
It would be most appreciated.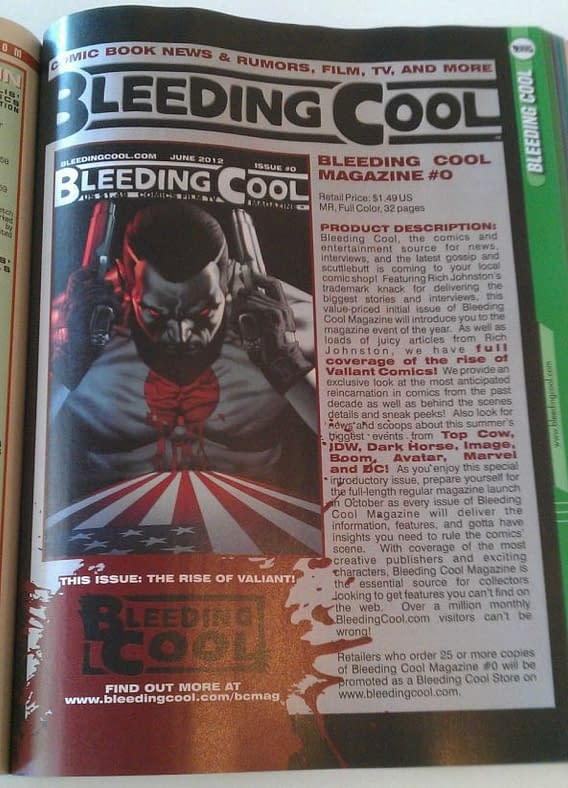 Enjoyed this article? Share it!