Posted in: Comics, Heritage Sponsored, Vintage Paper | Tagged: bob powell, golden age, pre-code horror, shadow, street and smith
---
When the Shadow Detonated an Atom Bomb in Brazil in 1947, at Auction
In 1946, the New York Times reported on tons of missing Uranium in Brazil, a historical incident forgotten by everyone, except for The Shadow.
---
The usage of atomic bombs in August 1945 would profoundly change world history, and such changes would only accelerate with the era of atomic tests like those conducted at Bikini Atoll beginning in July 1946. Such events would almost immediately begin to seep into the fabric of our culture and be reflected in our media, including comic books. In these auction posts in recent years, we've talked a fair bit about how the Bikini Atoll tests made their way into comic books. But just as the eyes of the world were on those tests in July 1946, an atomic incident in Brazil went little-noticed that same month, and has apparently been forgotten by history. But it would not be forgotten by the creators of Shadow Comics V6#12, a Street & Smith comic book that would be released about eight months later.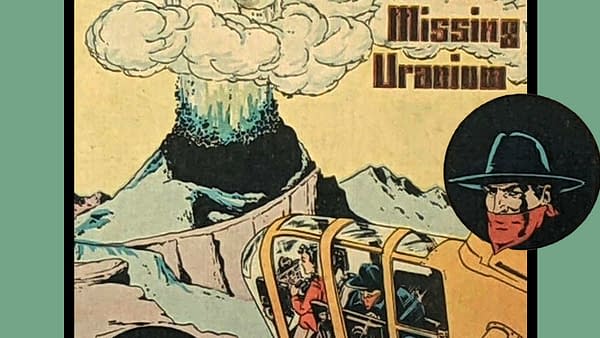 Shadow Comics V6#12 makes an explicit link to this history by reprinting most of the July 25, 1946, New York Times article "VANISHED URANIUM A BRAZIL MYSTERY; Costly Atomic Ore, Extracted During War From Limited Sources, Reported Missing Control Problem Difficult Known Sources Limited" in an early panel of the story. That story opens with Lamont Cranston and his assistant Margo Lane on an airplane to Brazil for a vacation. Reading a copy of the New York Times on the flight, Cranston is stunned by the story, exclaiming, "There's enough Uranium on the loose to blow New York or Washington to smithereens!"
Curiously, outside of the New York Times mention of what seems to be a significant story, the only other paper I found that carried this concerning news was the Montreal Gazette. Aside from these two mentions, the historical record of this incident seems to be a blank, and there are no signs that this "several tons of uranium ore" was ever found. Beyond the shadow of the Bikini Atoll Operation Crossroads tests, this incident was reported just as Brazil had been invited to take part in the UN's initial Atomic Energy Commission meetings, which had begun the prior month.
Brazil was part of the UNAEC meetings because it held such uranium reserves (pdf). In 1945, Brazil had committed to a three-year deal to sell the United States five thousand tons of monazite sand annually. Thorium contained in monazite sand can be converted into Uranium 233. France and Britain were also acquiring large quantities of monazite sand from Brazil. According to the New York Times report, the missing uranium was not monazite sand but uranium ore that had been mined near the town of Curraes Novos.
Curraes Novos would become the scene of this Shadow Comics story. After meeting with government officials in Brazil as Lamont Cranston, the Shadow quickly determines that a rogue captain in the Brazilian military is working with Russian agents (not named in so many words, but their names imply it) to smuggle the Uranium out of the country via submarine. The Shadow and Margo are able to track down the missing uranium hidden in an underground mine, and use it to rig a makeshift atomic bomb (!) with a remote radio detonation trigger. In the end, the Shadow destroys all of the uranium by detonating an atomic bomb in Brazil rather than allowing it to fall into enemy hands.
The unlikely science aside, it's a fascinating story, made all the more interesting by the fact that the mystery of Brazil's missing uranium from 1946 has apparently never been publicly solved and has been otherwise entirely forgotten by history. This gem of a story was drawn and possibly written by Bob Powell and there's a copy of Shadow Comics V6#12 (Street & Smith, 1947) Condition: VG up for auction in the 2023 April 2-4 Sunday, Monday & Tuesday Comic Books Select Auction #122314 at Heritage Auctions.

Affiliates of Bleeding Cool buy from and/or consign to Heritage Auctions.
---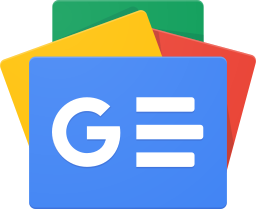 Stay up-to-date and support the site by following Bleeding Cool on Google News today!