Posted in: Comics, DC Comics | Tagged: wildcats
---
"WILDCATS Isn't Coming Out… For Right Now, It's Cancelled" – Warren Ellis
Last week, Bleeding Cool ran the story that the planned Wildcats comic book by Warren Ellis and Ramon Villalobos, based on DC Comics Publisher Jim Lee's original series and a follow-up to Warren Ellis and The Wild Storm two-year series – was no longer so-planned. Or rather it had been taken off the schedules, retailer orders cancelled, with a promise to re-solicit the series at some indeterminate point.
Jim Lee tweeted out his take on the situation.
With Ramon Villalobos adding,
But Warren Ellis wrote something more pessimistic in his mailing newsletter, published today.
Oh. yeah. WILDCATS isn't coming out. There is hope that it will be resolicited at a later date, but, for right now, it's cancelled. As you know, I was two scripts into it, with chunks of other parts done and a full and lengthy treatment for six issues, so it's kind of frustrating for me too. (RIP my bills.)
But, acknowledging Jim Lee's post added,
So there's hope for the future of the title. Maybe someone will want to draw my tired old man shit, who knows.
Send him a fruit basket, Ramon, With a bottle of whisky in it…
WILDCATS #1
(W) Warren Ellis (A) Ramon Villalobos (CA) Jim Cheung
They have one job: to save the human race from the human race. And it's going to kill them.
From the pages of THE WILD STORM, the piratical covert team made up of rogue specialists, extraterrestrial soldiers and a mad astronaut, run by a tech mogul and disguised alien king, all here to stop us from destroying ourselves. Case in point: the secret space program Skywatch has been performing medical experiments on abducted innocents for decades. One of those experiments is about to explode-revealing whole new worlds in the battle for sanity that the wild CAT has been fighting. WILDCATS thought their world was strange, but they're about to find out how strange…and how high the stakes really are.
WILDCATS #2
(W) Warren Ellis (A) Ramon Villalobos (CA) Jim Cheung
There is a way station floating in the Bleed, the space between macrocosms. It is a still point in the whole of reality, where a woman is trying very hard not to go insane and make everything die. But it is haunted by the ghosts of 52 universes, and she is losing her grip. If the wild cat can't rescue her, and she loses, the Multiverse gets poisoned to death.
WILDCATS #3
(W) Warren Ellis (A) Ramon Villalobos (CA) Jim Cheung
The wild CAT is partly crewed by members of an expedition from another planet. They have caught the attention of another expedition. One from another universe. The Kherans in the CAT were going to turn Earth into a slave world. The Forerunners from another universe need to turn Earth into a Warworld. And they're going to use Adrianna to do it. With a boom tube and a mother box
---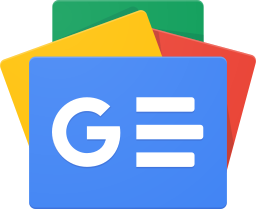 Stay up-to-date and support the site by following Bleeding Cool on Google News today!