Wildstorm Oral History Hits Kickstarter Two And A Half Years After Start Of Development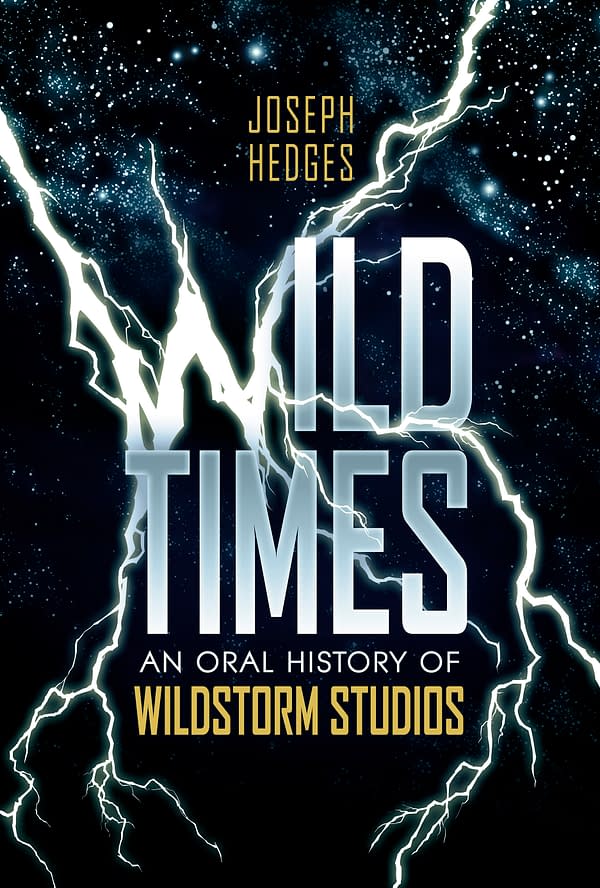 Following in the procrastinating footsteps of Wildstorm founder Jim Lee, an oral history book telling the story of Wildstorm has finally made its way to Kickstarter, after two and a half years of development. Called Wild Times: An Oral History Of WildStorm Studios, the 450 page book features interviews with more than 75 comics personalities, including many of comics top creative talents who made their way through the publisher over its 18 year history, such as J. Scott Campbell, Carlos D'Anda, Adam Hughes, Gene Ha, Dustin Nguyen, Brian Azzarello, Brian Wood, Kurt Busiek, James Robinson, Christos Gage, Alex Sinclair, Laura Martin, David Baron, Justin Ponsor, Scott Dunbier, John Layman, Ben Abernathy, and Ted Adams. The interviews, according to the Kickstarter, "equally discusses their starts and careers with the studio, the creative process of working on such genre redefining books like WildC.A.T.S., Gen 13 and The Authority, becoming the home for great creator owned and licensed comics, folding into DC/Warner Brothers as well as the characters and comic storylines themselves."
The full list of interviews included in the book are below.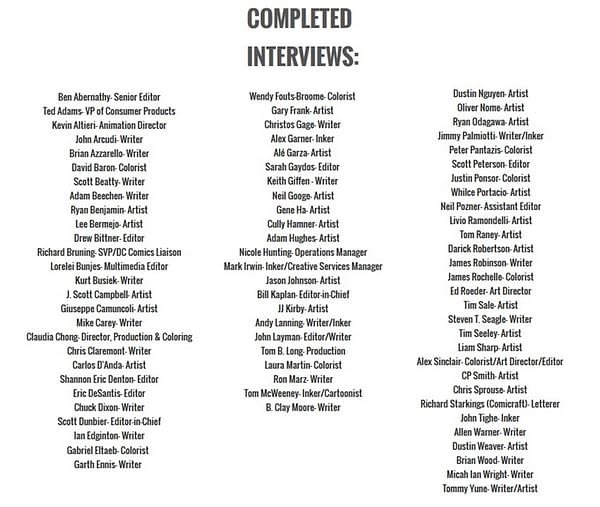 Interestingly not on the list is Jim Lee himself. Back in 2015, project creator Joseph Hedges said that DC, who are not involved with the production, denied him access to anyone currently on staff, though judging from the list below, he has managed to collect interviews from plenty of current DC talent. Warren Ellis, currently helming the latest Wildstorm reboot at DC Comics, is also not on the list, nor are other "wish list" interviewees Hedges mentioned back in 2015, including Brandon Choi and Travis Charest.
At just $25 for a physical copy of the 450 page book, it's not a bad deal at all, and if you're interested in comics history, or the careers of some of the people on the list above, it will surely be an interesting read. Head over to the Kickstarter and check it out. You can get a digital copy for $15 as well. And unlike the second issue of anything Jim Lee puts out nowadays, the book is complete, and only needs to be printed. Better late than never!