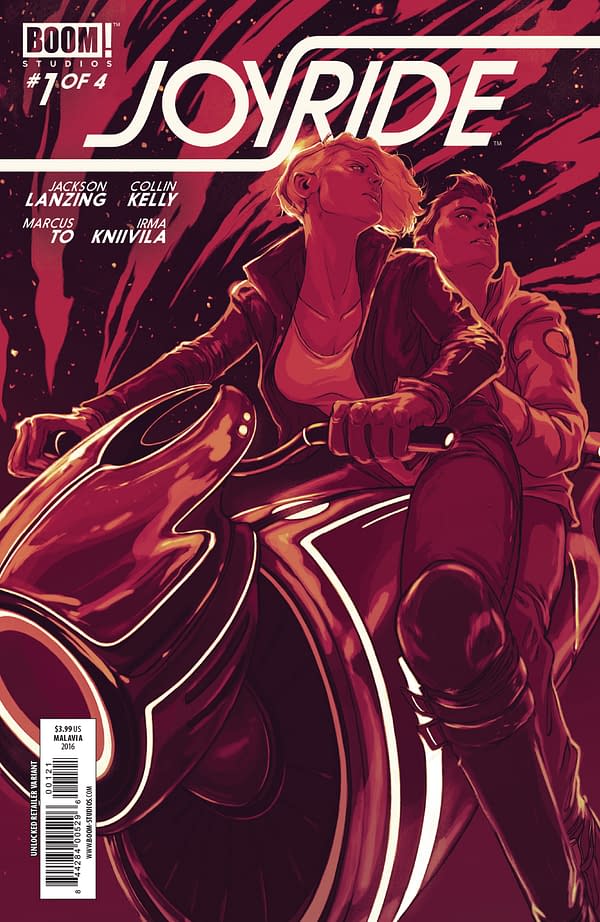 Boom! Studios newest original series, Joyride, has it's Final Order Cutoff with comic book stores today. The teen Sci-Fi adventure series by Jackson Lanzing and Collin Kelly (Batman & Robin Eternal, Grayson) and Marcus To (Nightwing, New Warriors) could be the breakout ongoing hit Boom! has been desperately searching for since The Woods.
The parallels are certainly there. Lanzing and Kelly are two younger writers getting their start at DC, just like James Tynion IV was in 2013. Both series focus on teenaged characters coming into their own in a harsh offworld environment. Both series are ultimately allegories for universal coming-of-age experiences. Joyride does have the added x-factor of DC/Marvel artist Marcus To on art duties, just as he is also working on the DC Rebirth
And from the looks of it, BOOM! sees the parallels too. They previewed an original 5 page story in the back of Mighty Morphin Power Rangers #1, another book about teenage heroes in a Sci-Fi setting. Ahead of FOC, they offered retailers qualified returnability on the first issue of Joyride and added two variant covers including this unlockable one by Tula Lotay.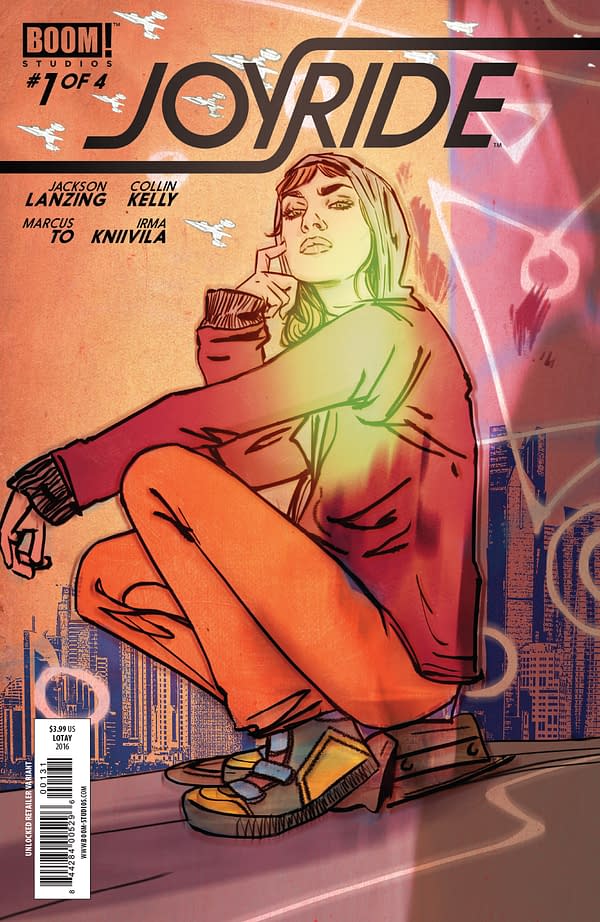 The question remains – will comic store retailers pick up on all of this and take a Joyride? I've read the first issue and think they should. Joyride is pretty much Runaways in space.
That is a good thing.
Enjoyed this article? Share it!