Will Jay Nakamura Remember That Jon Kent Is Superman? (SuperSpoilers)
Superspoilers. After our friends at Comic Book got word from their media partner DC Comics that Superman's Clark Kent and Jon Kent will be getting their secret identities as Superman back, Bleeding Cool went a little further. We told you the how.
The clue is at the end of Action Comics #1049, with Manchester Black, a powerful telekinetic and telepath who can create very detailed illusions on a vast scale, erase memories, and can telepathically control thousands of minds at the same time under the control of Lex Luthor. That not only has Manchester Black made everyone forget that Clark Kent and Jon Kent are Supermen, but that anyone who finds out will be killed. It is notable that the Hive Mind pitch for the Superman books from Grant Morrison, Mark Millar, Mark Waid and Tom Peyer would have had Lois Lane made to forget Clark Kent was Superman, by making the chemical that contained the memory, poisonous. Well, this time around, it looks like Lois Lane will remember, as will his immediate family protected by the Smallville forcefield, and those like the Justice League who have strong telepathic shields. And also, people won't be able to perceive photos, articles or files containing the information that Clark Kent is Superman. The world has been made to forget. And that is Project Blackout.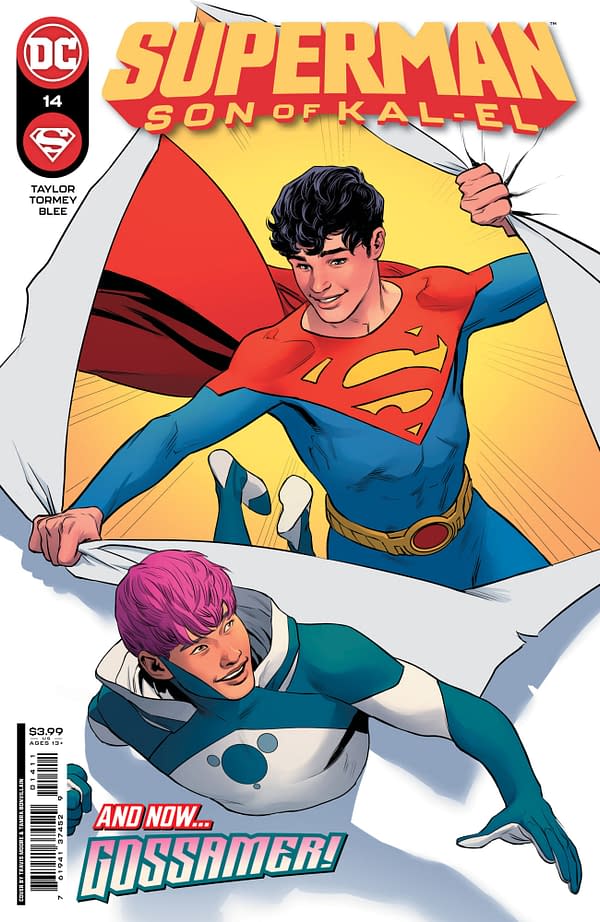 After running the story, Bleeding Cool was asked does the Cone Of Knowledge include Jay Nakamura, Jon Kent's boyfriend? Or might this be a way to separate them, just as it was originally intended with Clark Kent and Lois Lane? I asked my sources, and today I got the answer. Yes, yes, it does include Jay Nakamura, he is protected on the Smallville farm when the mindwipe happens. Everyone knows that he's the young Superman's boyfriend. But no longer that Superman is Jon Kent. And woe betides anyone who works it out…
It may also be worth considering that no other world but Earth is affected. No other timeline. But it means that children will be born, able to learn from the textbooks that Superman is Clark Kent even if their parents can not perceive it. Reading it out loud in class would kill the teachers. And all a potential invader of Earth has to do is shout loud enough that Superman is Clark Kent and everyone dies.
Because what happened to Perry might be why Lois Lane might be up for Editor-In-Chief of the Daily Planet now…