Currently, the creative team on The Mighty Thor is Jason Aaron and Russell Dauterman. But with "The Death Of The Mighty Thor" storyline upon us and the likelihood of Thor Odinson returning to the hammer, change is in the air.
In a piece on Inhumans: Judgement Day on Newsarama, Mike Del Mundo mentions what he's moving to next. Or rather, he gave a little clue.
Del Mundo: Things are coming. I can't share it just yet but It's going to be Thunderous.
Is that Thor? I would expect so… unless they're doing a reboot of Thunderbolts already. And… no, it's probably Thor.
Del Mundo recently contributed to The Mighty Thor #700 and drew plenty of Thor in Avengers, as below.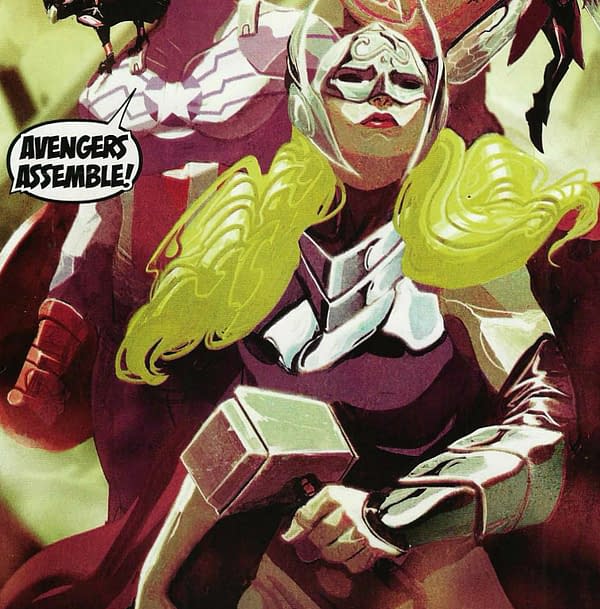 Of course, his dream job would be X-Men…
Enjoyed this article? Share it!