William Stryker Finds His Final Form in Next Week's Weapon X #25?
For a bunch of cold-blood murderers, Weapon X-Force is having a really difficult time killing William Stryker. It's bad enough that he's recently transformed into some kind of cyborg, but once they finally manage to kill that version, he transforms into… something else: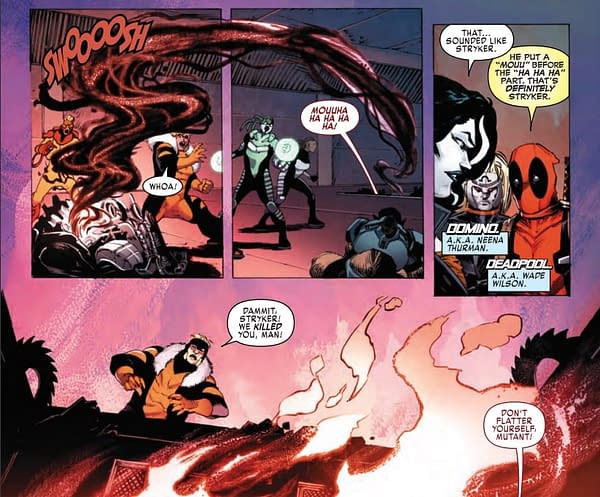 They really had better hurry up and get the job done/. There's only three more issues before this book is canceled and replaced by a shinier, newer X-Force relaunch!
Weapon X #25 hits stores next Wednesday.
Weapon X #25
(W) Greg Pak, Fred Van Lente (A) Luca Pizzari (CA) Rahzzah
SABRETOOTH AND WEAPON X-FORCE BURN IN HELL!
Weapon X-Force needs to go to hell! But the only one who can take them there is the devilish lothario called Azazel! He can…but will he? It'll take every trick in Mystique's book to make him see the light!
Rated T+
In Shops: Nov 07, 2018
SRP: $3.99