If you thought Marvel's favorite Mary Sue, Wolverine, was overpowered before, what would you say if he possessed the Infinity Gauntlet? In a press release on Marvel.com, Marvel revealed a new mini-series launching in February, Wolverine: Infinity Watch. On the cover by Giuseppe Camuncoli, Wolverine's claws can be seen extruding from the titular gauntlet, implying that we may see just that.
From the press release:
Last year, Logan Howlett made a surprise return to the Marvel Universe, holding an Infinity Stone in the pages of MARVEL LEGACY #1…

And next February, the cosmic mystery that started there will be unraveled in the all-new limited series WOLVERINE: INFINITY WATCH!

Writer Gerry Duggan and artist Andy MacDonald present the the answers you seek as Logan ventures out alongside everyone's favorite god of lies and stories, Loki Laufeyson!

What does it all mean? Duggan teases what to expect with one simple line:

"…THE NEW COSMIC STATUS QUO WILL DEMAND…WATCHING…"
Look, Marvel, either the runt's claws get hot when he gets mad, or he possesses the most powerful object in the universe. It can't be both. You have to pick one.
We'll find out more about this when Marvel's February solicits are released, we imagine.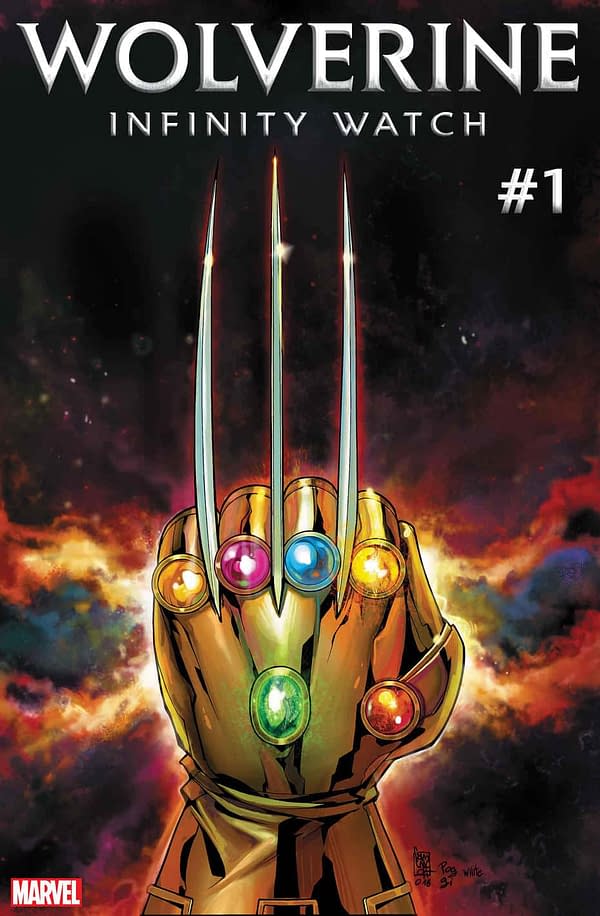 Enjoyed this article? Share it!