World War She-Hulk Begins in July From Marvel Comics
The upcoming She-Hulk TV show may be lifting the prominence of the character in the comic books as well. And in July, World War She-Hulk will be kicking off in Avengers #46 from Jason Aaron and Javier Garrón. Oh and a few Russians about to be seen in the Black Widow movie too.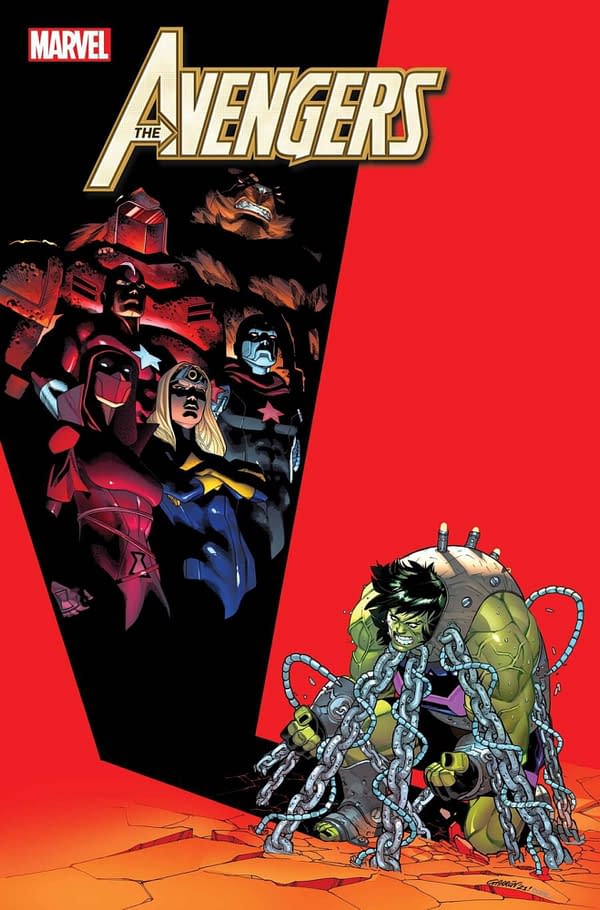 Marvel Comics states that "beginning in Avengers #46, World War She-Hulk will bring Jennifer Walters' current journey to its pulse-pounding conclusion, setting the hero on a new path just in time for Avengers #50."
Of late, the character has been transformed into a more bestial character, rather than keeping the intelligence and nuances of lawyer Jennifer Walters, closer to her original Savage She-Hulk form. It was revealed that she died at the hands of Thanos, and came back to life as a result of the new Immortal Hulk rules – but transformed in the way she acted. Where will she go next?
The title World War She-Hulk is a reference to the 2007 crossover event by Greg Pak, which saw the Hulk returning to the Earth that had exiled him, with an army of followers and gladiators, making an impact that would later be reflected in Thor: Ragnarok. World War She-Hulk will see She-Hulk facing off against Red Guardian and the Winter Guard as She-Hulk is declared a global menace.
"When the Russian Winter Guard invade Avengers Mountain to arrest She-Hulk, it sets off a global espionage adventure that takes us from the notorious assassin training academy of the Red Room to an undersea kingdom on the verge of violent revolution," says writer Jason Aaron. "Along the way, traitors will fall, regimes will crumble and the dark evolution of Jennifer Walters will reach its bloody red crescendo, all as we build toward the epic events of AVENGERS #50."
Avengers #46 will be published on July the 7th.