WTF? Will Detective Comics #19 See The Return Of Zsasz?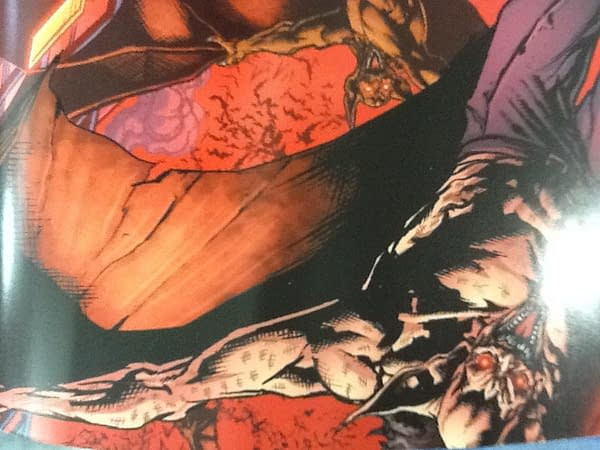 Let's look at that cover to Detective Comics #19… the gatefold version… and zoom in on that arm…
Those counting marks, four strikes with a fifth slash across, are a common sign on the both of Batman villain Zsasz, who cuts them into his skin, one per victim.
Has Zsasz been turned into a Man Bat? With nine hundred others?
"Who Are The 900?" Or, who has counted up to nine hundred?