Posted in: Comics | Tagged: Cloak and Dagger, marvel, x-men, X-ual Healing - The Weekly X-Men Recap Column
---
X-ual Healing: A Blast from the Past in Cloak and Dagger #1
Sworn to sell comics for Marvel executives who feared and hated the fact that Fox owned their movie rights, The Uncanny X-Men suffered great indignities, but with a corporate merger on the way, the X-Men can finally get back to doing what they do best: being objectively the best franchise in comics.
Each week, armed with the joy, heartbreak, and frustration of 30+ years of reading X-Men comics, we read every new X-book that comes out, recap the events, provide the historical context so you can read it on Marvel Unlimited, and wonder when Marvel will let Chris Claremont write something again.
It's the way X-Men comics were meant to be read! It's the column that can only be known as…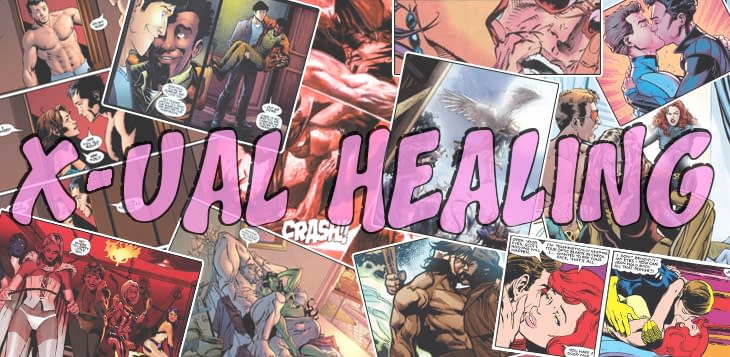 For more about the column, check out the reboot issue here.
---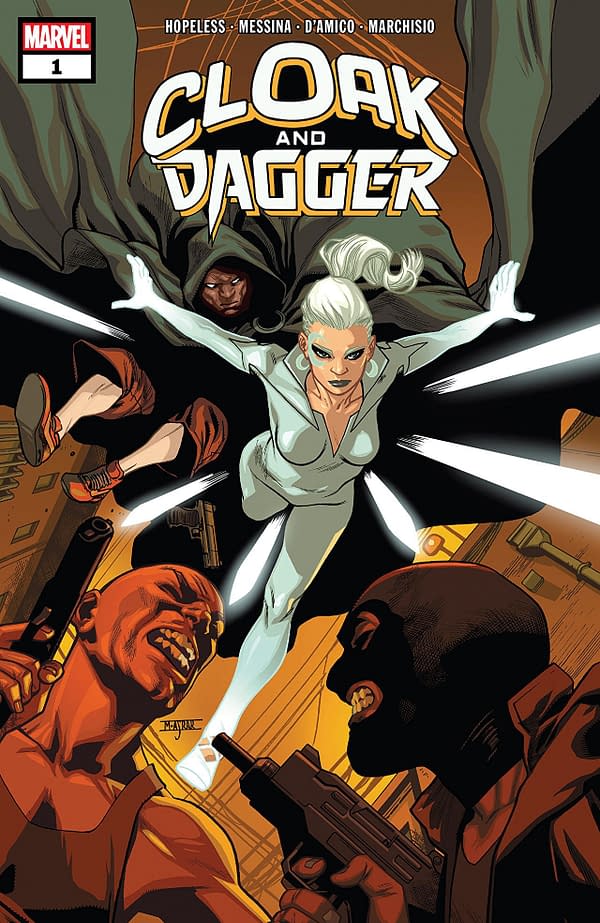 Cloak And Dagger (2018) #1 (of 6)
by Dennis Hopeless and David Messina
For years, Tyrone Johnson and Tandy Bowen were the super hero duo called CLOAK AND DAGGER — waging a citywide war on drugs, organized crime and corporate greed. In recent years, their crusade has taken them across the globe, fighting alongside Spider-Man, The X-Men and even The Avengers, and though they've drifted apart, a dangerous threat from their past has resurfaced — one that will force Cloak and Dagger to reunite and come to terms with their truest feelings for one another and the past they share!
As we recently learned, Cloak and Dagger are mutants again, so we're going to have to recap their new series here in X-ual Healing. Let's get things started…
After our revealing recap page, the issue opens with a team of LAPD cops in Hollywood gathered outside an expensive home. No, it's not more trouble with Stan Lee's feuding business partners. They want to apprehend The Fix, a criminal who used to work with the '90s supervillain team The Drug Lords (though back then she went by Ms. Fix – see Captain America Goes to War Against Drugs). Dazzler is working with the cops.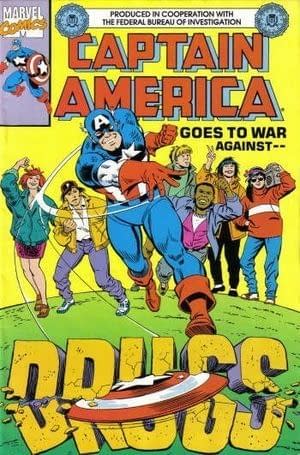 Cloak is seen watching from the window of the house. He's brooding, and he recaps Cloak and Dagger's history very briefly with a flashback before revealing that Dagger no longer wants him around. He's going to help her anyway, though.
Dagger believes she notices Cloak watching her, but he disappears. She enters the home, taking out some henchmen, but she's off her game because something about Cloak spooked her. Her narration reveals she wanted space because she had become too reliant on him. She still feels like something is missing… but clearly not as much as Cloak, who's gone full-on stalker. Dagger battles her way through the house, eventually reaching The Fix, only to find that Cloak has apparently gotten to her first.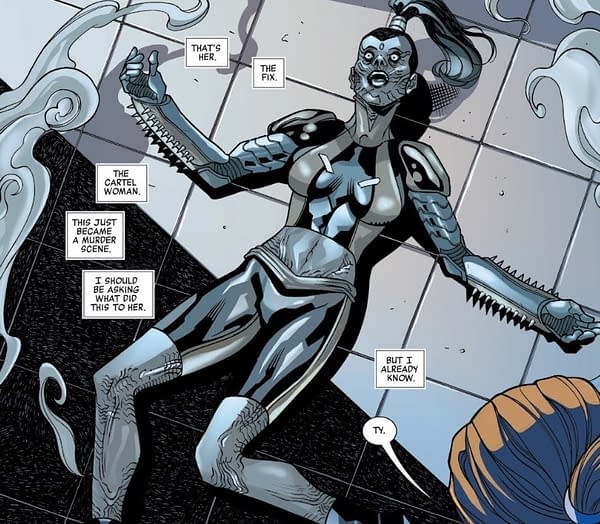 Meanwhile at Stark Colosseum, Cloak pops back into his day job, working security for the pre-show meet and greet of something called Happy Hour (a band?). He catches a pickpocket, sucks him into the darkforce through his cloak, and spits him out outside. At the crime scene, Dagger leaves the house and tells her cop friends that they'd better go see for themselves what happened. She hops in her car and speeds off.
Back at home, Dagger tries boxing, yoga, target practice, eating, and wine to take her mind off what she saw in the house, to no avail. The look of the Fix's corpse has brought back a memory of a time Dagger has seen this before. Her trip down memory lane is interrupted by the doorbell. It's her cop friend, Detective Ikeda. Ikeda wants to know why Dagger was so spooked, but she doesn't feel like talking. Her job is to beat up villains, and Ikeda is overstepping their boundaries. She denies seeing it before, but Ikeda has seen it six times in the past ten months. He wants Dagger to trust her, but Dagger wants him to leave.
After he does, Dagger has a flashback to a New York alleyway back in the day, where Cloak and Dagger stand over the corpse of a friend of theirs who has died in the same way as The Fix. They conclude that Cloak has somehow killed him by accident. They run. This story will be continued… how often does this comic come out again?
---
The Bottom Line
Marvel dropped this series as a surprise on Wednesday with no announcement, coinciding with the Cloak and Dagger TV show. The mutant retcon was nice. The callback to the Drug Lords was amusing. The new status quo established between Cloak and Dagger is interesting. It's a pretty great start for something we didn't even know was happening a week ago.
---
Further Reading
Want to know more about the Drug Lords? Of course you do! Well, you'll need to track down a copy of Captain America Goes to War Against Drugs #1 from 1990. Sadly, this is not on Marvel Unlimited, but you can pick one up at MyComicShop.
See Dagger get declassified as a mutant in Cloak and Dagger Nation X one-shot on Marvel Unlimited.
The 1983 Cloak and Dagger mini is on Marvel Unlimited too, as are… some of the issues from their 1985 series, their first appearance (1982) in Peter Parker, the Spectacular Spider-Man, but the duo's first meeting with the New Mutants, which happens in Marvel Team-Up Annual #7, is not, so you'll have to find that one on paper.
And of course, this very issue is available digital-only, so check it out right here.
Read more X-ual Healing here: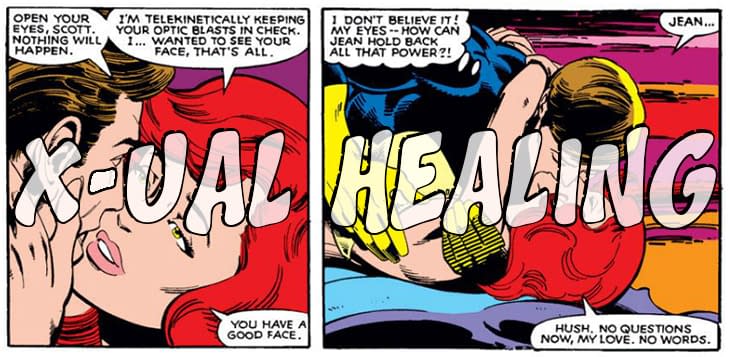 ---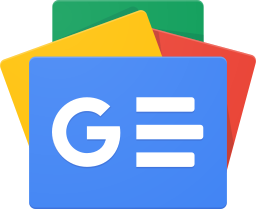 Stay up-to-date and support the site by following Bleeding Cool on Google News today!