Age of Resistance – Supreme Leader Snoke #1, out earlier this week, saw Tom Taylor, Leonard Kirk and Cory Hamsher tell the story of Kylo Ren's training under the auspices of Snoke, and doing his best impersonation of an Evil Yoda, getting Kylo to fuel his power with rage.
With Snoke taking Kylo Ren to Dagobah and the cave used by Yoda to train Luke Skywalker.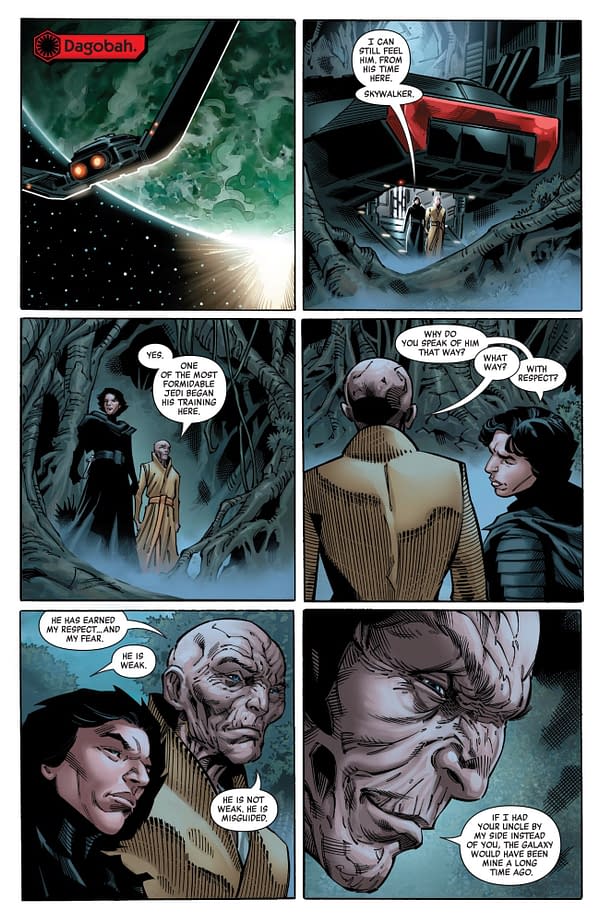 But as well as links to Yoda, does this last line suggest, as once rumoured, that Snoke is indeed an offshoot of Emperor Palpatine after all? Remembering the time when he made similar offers to Luke Skywalker? and also pissing Kylo Ren off in the process… and then has Kylo Ren face a phantom of Luke Skywalker rather than Darth Vader…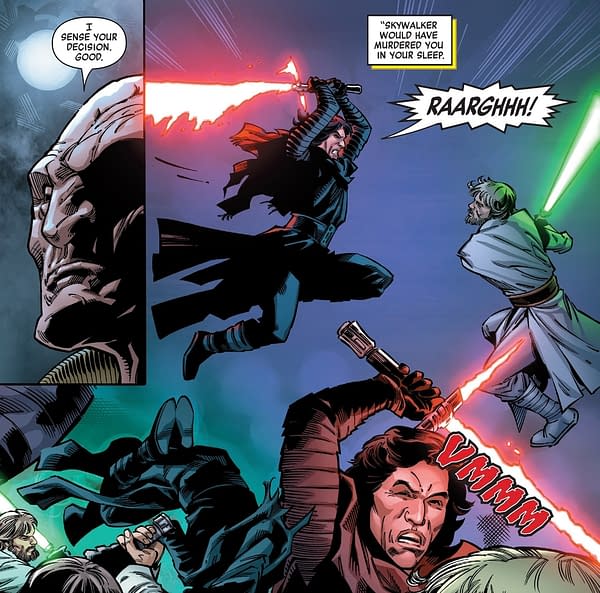 And giving into his emotions, fear and rage…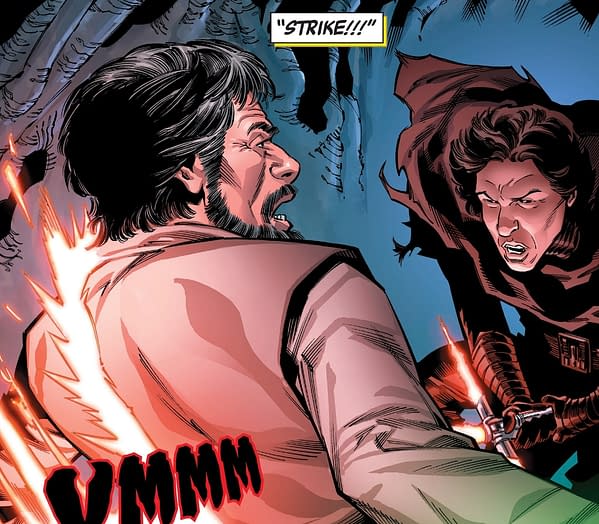 …like any good Sith should.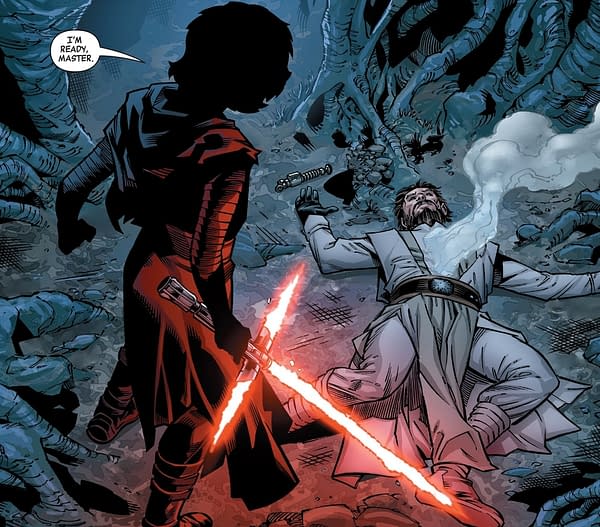 But then also facing his parents, Han and Leia… and getting the lyrics to the Ting Tings' big hit slightly wrong.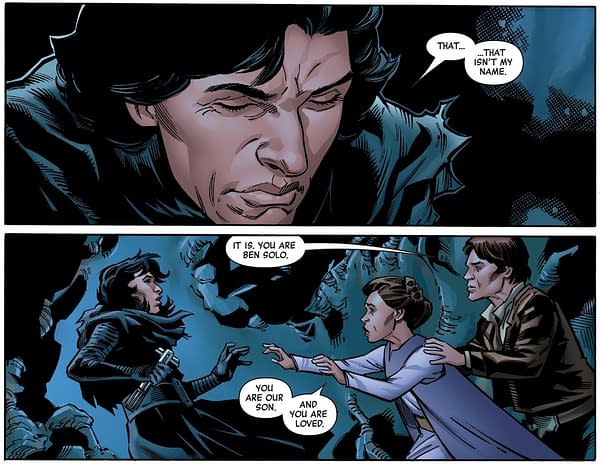 But oh, ok, Kylo Ren tricks Snoke…
And instead of light sabering the vision of his parents, he takes down a tree instead.
And Snoke doesn't notice…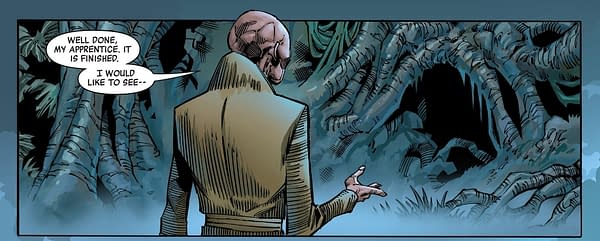 Preserving the idea that maybe there is hope for Kylo Ren… even though he actually killed his dad when he got the chance.
STAR WARS AOR SUPREME LEADER SNOKE #1
(W) Tom Taylor (A) Leonard Kirk (CA) Phil Noto
THE DEVIL'S APPRENTICE!
• SUPREME LEADER SNOKE'S brutal training of KYLO REN begins.
• Will the sadistic Snoke break his tormented protégé?
• Or has he underestimated the son of HAN and LEIA?
Rated T In Shops: Sep 11, 2019
SRP: $3.99
Enjoyed this article? Share it!