You Wouldn't Like Him When He's Angry (Venom #14 Preview)
Earlier this month, we learned the shocking news that Immortal Hulk now outsells Batman. It's a major accomplishment, and, naturally, one Marvel would like to replicate. Which means it's time to start turning all of Marvel's other characters into The Hulk! For example, see this preview of Venom #14, a War of the Realms tie-in written by Cullen Bunn with art by Iban Coello. In this preview, we see that Eddie Brock's new symbiote grants him a very familiar power: it's powered by anger. In other words, the madder Venom gets, the stronger he gets… just like a certain Hulk!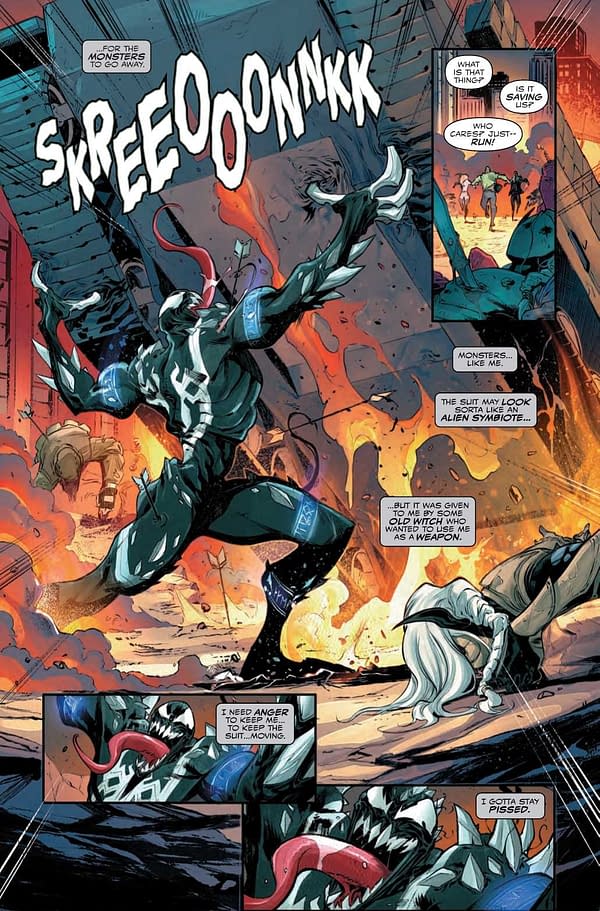 And just like the Hulk, Eddie must struggle with this new power, lest he lose control.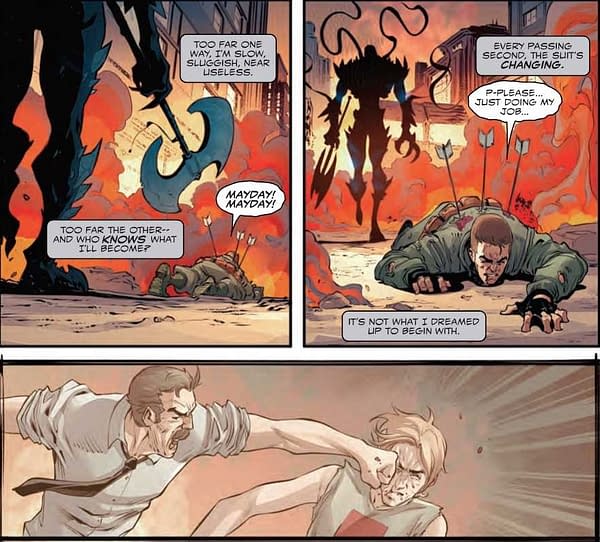 Because when Venom lose control, Venom smash!!!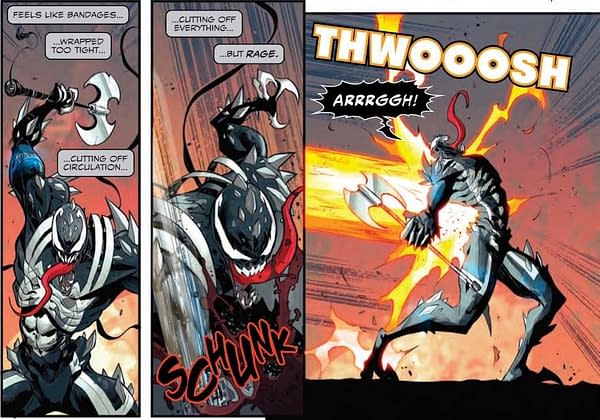 So can we expect Venom to start outselling Batman now too?
Venom #14 hits stores on Wednesday. Check out the preview below.
Venom #14
(W) Cullen Bunn (A) Iban Coello (CA) Kyle Hotz
WAR OF THE REALMS TIE-IN!
• Chaos reigns as Malekith's campaign to take over the Nine Realms sweeps through Manhattan.
• With desperate battles raging all around them to quell Malekith's horde, Venom has teamed up with an unlikely group to try to stop Malekith…
• …or die trying.
Rated T+
In Shops: May 22, 2019
SRP: $3.99