This week, Blizzard officially announced that the 2018 Hearthstone All-Star Invitational will be going back to Taipei, Taiwan next month. The event will run from December 28th to 30th at the Taipei Heping Basketball Gymnasium, featuring 16 of the top Hearthstone players with from Taiwan, Hong Kong, Macau, and others invited from around the world to take part. The company announced six of the participants, which we have for you below, all of them former champions in their own right, with another 10 left to be announced. If you can't buy tickets to attend, the event will be broadcast on Twitch early in the morning for those of us in the U.S. and U.K.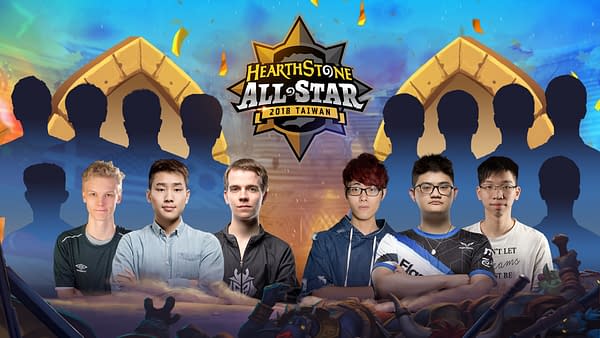 International invites revealed on 11/13:

Hunterace (First Hearthstone 3-Star Master)
Fr0zen (2017 Hearthstone HCT World Championship runner-up)
Thijs (CN vs EU Championship 2018 Champion)

Taiwan, Hong Kong, Macau seed players revealed on 11/13:

kin0513 (2018 Asian Game Hearthstone Tournament Champion)
tom60229 (2017 Hearthstone HCT World Champion)
Virtual (2017 Hearthstone All-Star Invitational Champion)
Enjoyed this article? Share it!