30XX Shows Off A New System During Guerrilla Collective Showcase
Kowloon Nights and Batterystaple Games took time during the Guerrilla Collective Showcase to show off the new 30XX system. The company revealed the new character Ace along with a new way for them to play in the game. You can watch the developer video below that was part of the stream showing off all of their moves, along with screenshots and a little background info about the character. We haven't heard a lot about 30XX as the team has been focused on the development and not really showing off much until they have a solid game to work with. The game is a sequel to the indie hit 20XX and is meant to be a throwback to the classic Mega Man X titles that helped redefine platformers in the '90s and made them must-own games on the SNES and PS1. Enjoy the video!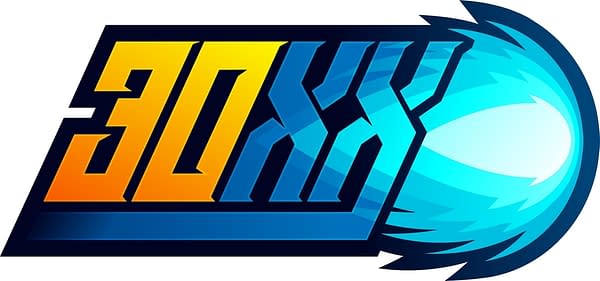 Ace has picked up new tricks in the millennium since

20XX

, including eight fresh Styles. These allow him to perform offensive, defensive, and mobile maneuvers to chain attacks, dodges, and jumps across the battlefield. Use the Dolomite Link to launch onto enemies, boost jumps, and temporarily become invincible. Unleash Zen Ascent to soar into the air and take out enemies with flaming uppercuts. Summon lightning down upon foes with Raijin Call.

30XX combines the crisp controls and fluid movement you love from action platformers like Mega Man X, the replayability of a modern Roguelike (Binding of Isaac, Enter the Gungeon, Dead Cells, etc) and co-op play into a single gorgeous package. Awaken a thousand years after 20XX to realize the world that needed you is gone, changed irreversibly by the advent of the Synthetic Mind and a human race that's lost the will to reach for the stars. Explore the lush, verdant prison our world has become, and fight to save what remains. Rise. Fight. Fall. Adapt. There's a sublime meaning in this endless cycle, somewhere, buried deep.