There's a new project in the works to save an old Persona trading card game from the '90s and maker a PC port of it for people to play. We know that's a lot to read without context, so let's start at the beginning in 1997. A year after the first game in the franchise (Revelations: Persona) was released by Atlus, the company released a popular TCG called Digital Devil Story. The game has it's own backstory and themes that, while connected to the Persona franchise, also run independently and go in a couple of different directions based on later sets that were released for the game. It ran for about seven years, first by Enterbrain until 2003 and then shifting over to Media Factory who ran it until 2004, when it was discontinued. Its a shame on two fronts because first, it was never released in the west, and second, the companies that managed it apparently never bothered to keep the assets. (Or they're locked away in someone's vault of treasures.)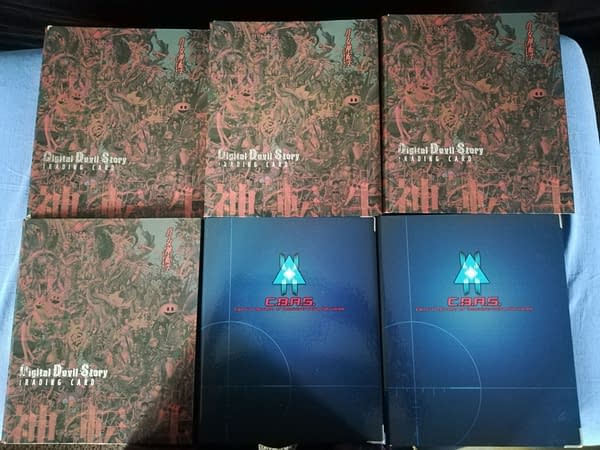 Recently, a gamer on ResetEra announced that they had started a new project to revive the game. They currently have in their possession over 20,000 cards from the seven-year run, and have started to scan and translate all of the cards from Japanese to be compiled into a PC port. Essentially, when they're done, they'll have a complete library of cards that they can program to run like the game for people to play. It will be interesting to see how far the project gets considering Atlus and the two developer companies made no effort to even preserve the game, but at the same time, it's still their IP. It would be as if Wizards of the Coast stopped making Magic: The Gathering after Urza's Destiny and someone tried to preserve it. While noble, it's still someone else's property. Here's hoping Atlus gets behind the project and lets them do it without any legal nonsense and let Persona fans have a chance to experience it.
Enjoyed this article? Share it!