Posted in: Games, Video Games | Tagged: 4A Games, Deep Silver, metro exodus, THQ Nordic
---
A Metro Exodus "Dev" Claims No More PC Titles If PC Players Boycott
The rabbit hole that is the Metro Exodus saga on PC continues as we now have a veiled threat from someone claiming to be a developer about the franchise's future on PC. Well, someone claiming to be a developer. Several sources have pointed out this thread on a Russian forum where a user named "scynet" claims to work for 4A Games, who helped develop the title for PC, Xbox One, and PS4. In the middle of the discussion about people being angry about the removal of the game from Steam and possibly boycotting the game, the user chimes in with this little nugget of info and opinion where he says the next Metro game may just not end up on PC. (Keep in mind, this is from Google Translation.) But! Consider the situation deeper. Someone says that they say they crap Exodus and the previous games in the series, it will make the world better, they will put greedy developers in their place. To this I can answer that in a pinch, if at all all the PC players announce a boycott of the Metro, then the next metro, if it does, is definitely not on the PC. Better or worse, decide for yourself. I personally feel sorry for the loyal fans, yes. But my assessment of the work done personally by me and my friends and colleagues will not change this. I firmly know that almost everyone who pours this dirt on the net is also incapable of a bit of what we have done and hopefully do more. And that means they have no idea what they are talking about.

So… let's review. A dev is claiming that if PC gamers boycott Metro Exodus on PC, they just won't make any more games in the series on PC. Aside from the fact that it's questionable if this is a person works for 4A since we don't have a name or any evidence they work there, let's pretend for a second that they do and think about this. Does a developer have the power to tell the publisher where to publish? Probably not. And if you're THQ Nordic and Deep Silver, are you really going to be so petty as to not release on PC in the future and give up all the money to be made there? Hell no! We're not buying into the hyperbole and neither should you.
---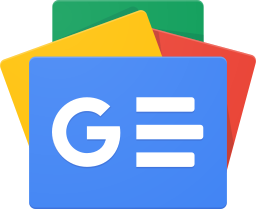 Stay up-to-date and support the site by following Bleeding Cool on Google News today!