A ROM Has Been Released Of Atari's "Pursuit Of The Pink Panther"
There have been some retro games lost to time for every console, and a holy grail from the Atari 2600 has always been Pursuit Of The Pink Panther. Originally conceived in 1983 under the original title, Adventures of the Pink Panther, the game was based on the cartoon character. More specifically, the cartoon show that ran for most of the '70s, as it included characters from the series in the game. According to Atari Protos, a combination of having defective ROM chips and the video game market crash that year effectively killed the game's release. And while there have been plenty of photos of the game, no one has had a complete ROM of it. Until now.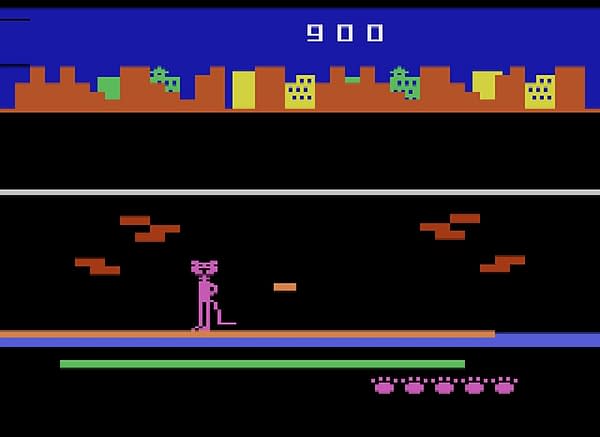 A user on Atari Age found the game archived over the summer and spent a couple of months restoring it so it could be easily downloaded. Which you can do so here. And thus concludes another search for a long-lost game. As for the game itself, it looks pretty good, actually. Considering it's a kid's game for the Atari 2600. The ROM isn't that big to download, so if you want to try it out totally free before someone comes along with some weird request for them to take it down, we suggest you do so quickly.