It looks like you'll be able to throw your own gaming tournaments on Twitch as Amazon has launched a new extension called the GameOn Tournament Organizer. The new extension will allow players to start tournaments live on their feed with viewers who are watching them play a select number of games that are customized to be interactive. Right now, GameOn works with Darwin Project from Scavenger Studios, Paladins Strike from Hi-Rez, Overload from Revival Productions, Tactical Monsters Rumble Arena from Camex Games, and SCP: Secret Laboratory from Hubert. Here's some added details from their press release.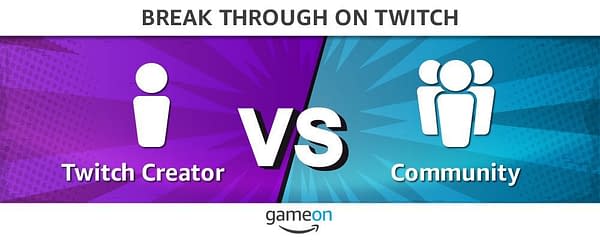 GameOn Tournament Organizer opens up a new channel for net new player acquisition and drives incremental engagement for existing players. Twitch viewers can now play against their favorite Twitch creators, and Twitch creators get to deepen their relationship with their viewers. This means more people downloading and playing your game.

Camex Games integrated GameOn Tournament Organizer into their game, Tactical Monsters Rumble Arena, to help them drive additional acquisition and engagement.

"Our marketing team spends a significant portion of their time driving user acquisition through online influencers," said Michael Tseng, COO at Camex Games. "GameOn Tournament Organizer allows influencers and players to be more connected by actually playing the game together, which leads to more players downloading Tactical Monsters."

The creators of SCUM, an open world survival game, see GameOn Tournament Organizer as a way to drive engagement in their game. "Integration with GameOn Tournament Organizer will drive players to visit our game over and over again as they try to take first place in streamers' tournaments," said Andrej Levenski, technical director for SCUM.
Enjoyed this article? Share it!