Bioware took to the stage during the Game Awards to show off a new Anthem trailer focused on the story of the game.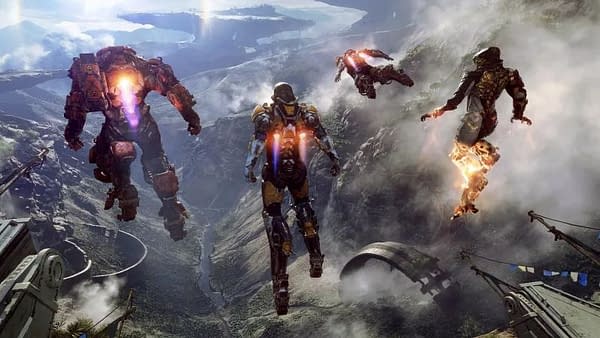 In the last few weeks, Anthem has been showing itself off a little more. We've been seeing the world, customisation and a little more gameplay, but there are still lingering questions as to what the game actually is. What the moment to moment is a real question mark, and also, how Bioware's story pedigree will find its way into an online world.
Well, during the Game Awards, Bioware took to the stage to show off a new trailer. This trailer seems focused more on the story than previous looks, as we get a nice look at some of the story moments. There is also a peek at what we can probably safely assume is the main antagonist of the game who is trying to steal the Anthem.
Take a look at the trailer here:
People expect a certain level of narrative from Bioware, and as the game is online focused, seeing how it is integrated into the world is a something people will want to know. Whatever happens though, I'm excited to see just what the developer brings to the genre.
Enjoyed this article? Share it!