The folks over at Antstream announced today that they will be launching a brand-new retro games streaming service for PC, TV, tablet, and smartphones. Launching under the same name, the plans for the service are to give players a large library of classic titles from the early days of video gaming and arcades through a subscription service.
No launch date was given or info on partners or even an idea of what would be in the library beyond the graphic below, but the idea is an intriguing one. Here are a couple quotes and some info from the press release that went out this morning. But we're curious: would you use their service?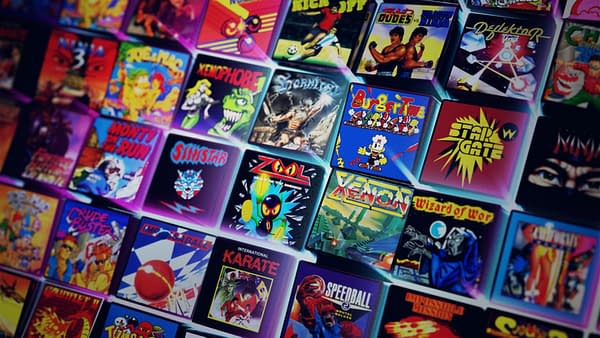 "We see the future as bringing games to you on your device" says Antstream CEO, Steve Cottam. "Almost any book, music or movie is available to stream through services like Amazon, Spotify and Netflix, whereas most games have been lost as technology has moved on. Antstream enables decades of games to be brought back to life, with unique multiplayer challenges, achievements, leaderboards and modern control schemes."

Antstream has already caught the attention of one of the UK Games industry's most celebrated and successful entrepreneurs, Ian Livingstone CBE, now proudly serving as Chairman of Antstream.

"Antstream is an amazing concept – a Netflix of games, in which iconic games are streamed straight to any device…this is incredible and clearly is going to be the future. Antstream is a fantastic way for gamers of today to experience these classic games."
Enjoyed this article? Share it!