Posted in: Apex Legends, Electronic Arts, Games, Video Games | Tagged: Apex Legends, Electronic Arts, Respawn Entertainment
---
Apex Legends Sun Squad Collection Event Launches This Tuesday
The Sun Squad Collection Event will launch on March 28th in Apex Legends as Respawn Entertainment provides some new gear to snag.
---
Electronic Arts and Respawn Entertainment revealed a new event happening next week in Apex Legends with the Sun Squad Collection Event. The team has put together another quick event with a bunch of gear to be snagged over the course of a few weeks, as this one will run from March 28th until April 11th. During that time, you'll also be able to experience an all-new mode called Heatwave, which will force you to take damage in waves unless you find a way to protect yourself. We got more details from the team's latest blog below with the trailer for you to enjoy before it kicks off on Tuesday.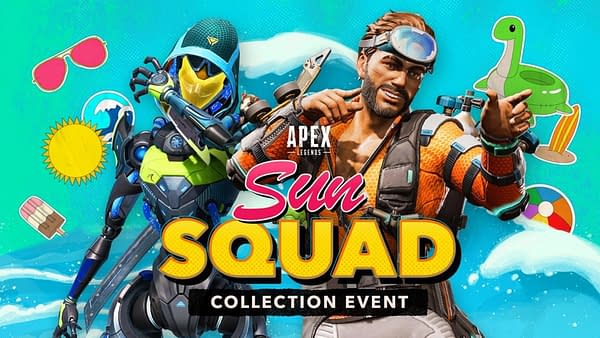 New Limited-Time Mode: Heatwave
Heatwave is a new limited-time mode that turns up the heat on the Apex Games. All the usual rules of Trio's apply, but you'll want to look out for Heatwaves that periodically happen throughout the match. When the heats on, you'll need to avoid taking damage from the sun by taking cover indoors or under objects. If you're caught out in the open, only sliding cools you down if you want to avoid Heatwave damage on the move. Lastly, Heatshields have increased in size and protect you in a large area from the sun for those moments when you're caught outdoors and need to beat the heat quickly. Take care when using Heatshields though, they will be destroyed quickly when deployed outside the Ring. Keep an eye out for Care Packages. Perhaps there lies another way to mitigate the effects of the sun and look cool while doing it. But you'll need to jump into the mode on March 28th to find out more.
Sun Squad Collection Event Items
Unlock 24 explosive limited-time cosmetics, with Legendary skins for Ash, Mirage, Fuse, and more! All 24 items will be available in exchange for Apex Coins or Crafting Metals and in Sun Squad Collection Event Apex Packs for the entire duration of the event. If you unlock them all before the event ends, you'll automatically receive Ash's "Strongest Link" Heirloom!
Reward Tracker
You can earn up to 1,600 points per day and challenges refresh daily. All these challenges also stack with your Battle Pass so you can complete multiple challenges at once.
Apex Legends Store Tab
Explore limited-time offers in the Store tab including the Sub-Mirage or the Shoreline Savior Bundles available March 28th to April 11th and check out the weekly offers like Bangalore's Bring The Pain Bundle available March 31st to April 4th only or Lifeline's Breach and Clear Bundle only available April 4th to April 11th.
---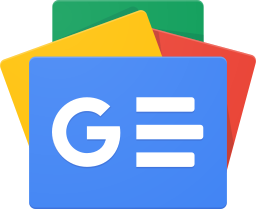 Stay up-to-date and support the site by following Bleeding Cool on Google News today!