Respawn Entertainment announced this week that Season Four of Apex Legends will be kicking off on February 4th along with a new legend. Of course, the season will kick off with a brand new legend joining the group, and this time around you get the hunk of meat below named Forge. According to his backstory, what little we know if it, the guy is a former MMA fighter with some obvious augmentation. They literally designed the character to be a brawler to put pressure on people up close. But he doesn't come unarmed, as he has a new bolt-action sniper rifle called the Sentinel.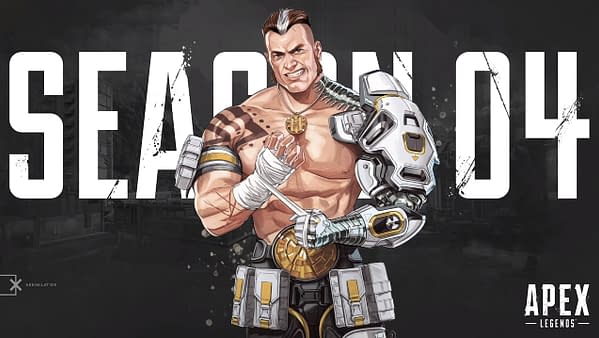 On top of that info, the developers did a reveal stream, which you can watch below. You'll get details on Forge as well as everything you need to know about Season Four before it kicks off in about two weeks. But we're guessing they haven't told us everything yet. We'll see what Apex Legends has in store.
Enjoyed this article? Share it!