Riot Games revealed this week that they have a new champion on the way to League Of Legends, this time being the Weapon Of The Faithful, Aphelios. The news came out after the company launched a new character page with some additional lore about the character, timed perfectly after the ninth season came to a close. With his role apparently set to be a Marksman, no less. This would make him the 147th champion, and the first ADC role character added since the launch of Kai'Sa. Of course, there's no launch date for the character, or even a hint of any additions coming to the PBE. But if traditional timing holds, expect him to be added to League Of Legends in the next six weeks.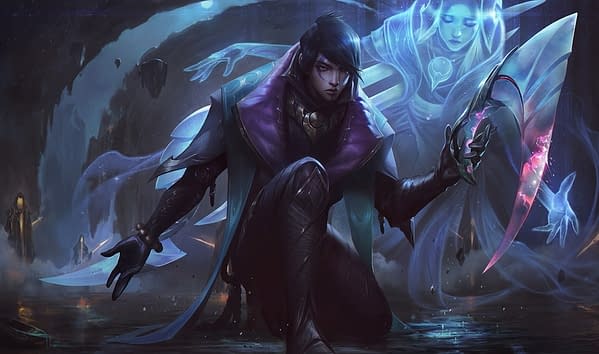 Emerging from moonlight's shadow with weapons drawn, Aphelios kills the enemies of his faith in brooding silence—speaking only through the certainty of his aim, and the firing of each gun. Though fueled by a poison that renders him mute, he is guided by his sister Alune in her distant temple sanctuary from where she pushes an arsenal of moonstone weapons into his hands. For as long as the moon shines overhead, Aphelios will never be alone.
Enjoyed this article? Share it!