Are "Diablo" & "Overwatch" Both Getting An Animated Series?
The latest rumor this week that has people buzzing is that it appears Blizzard is working on Diablo and Overwatch animated shows. People have been begging for a regular Overwatch show almost immediately after the game was released because of all the cinematic trailers the company creates. But until now, nothing has come to pass for any kind of series exploring the world of the game beyond the comic books and whatever lore they drop into the game and trailers. It appears that will be changing soon.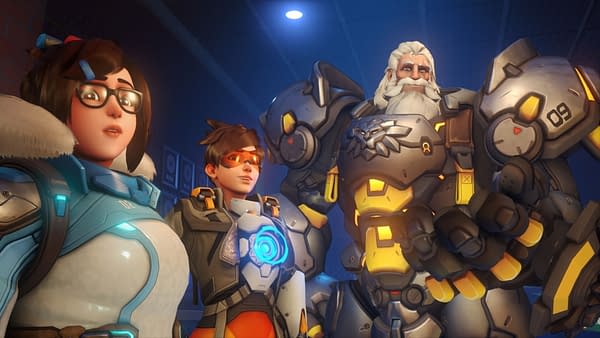 GameSpot discovered a little tidbit in the LinkedIn listing for Nick van Dyk, co-president of Activision Blizzard Studios. As you can see from the screen capture below, he specifically says he is an Executive Producer for both an anime-style TV show based on Diablo (probably inspired by Castlevania on Netflix), as well as an animated series that's been sold to someone for Overwatch.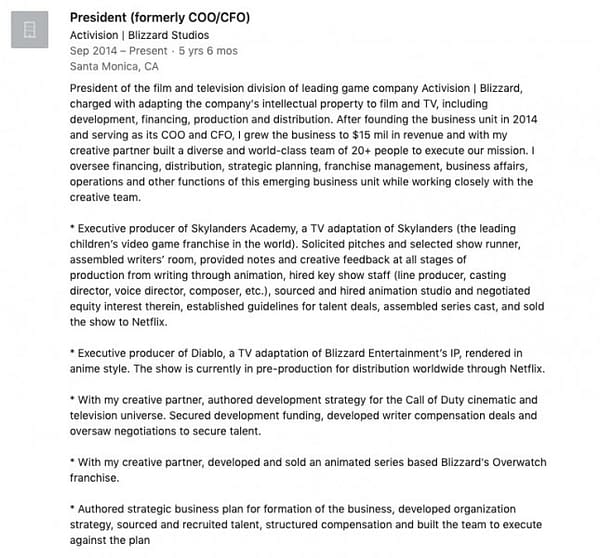 While there's no kind of timeframe or status to glean from this, it is basically a confirmation that one is int he works and the other has been granted a TV deal. Considering the recent deal with Google it wouldn't surprise us at all to find out both are being developed for YouTube Premium. At this point, it's just a matter of finding out when they'll come out. Based on the timing of people finding this on his profile, we're betting that if this leak doesn't prompt them to release the info shortly just to be ahead of the curve, they'll hold onto it until BlizzCon 2020.