It's been announced by Studio Wildcard that their flagship title Ark: Survival Evolved is coming to Nintendo Switch later this year.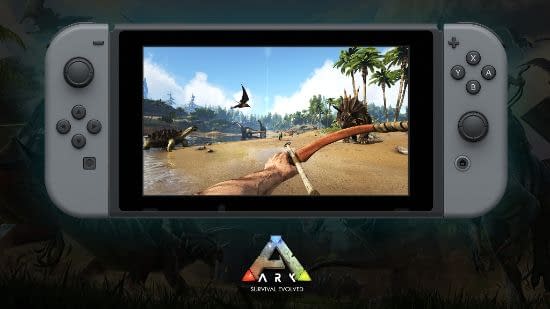 A short while ago, we got the announcement that Ark: Survival Evolved was coming to phones, causing quite a stir. As someone with over a 500 hours in the game, I know the title can have performance issues on even a great PC. The game can struggle on PlayStation 4 and Xbox One too, so seeing how that experience will translate to phones will be pretty interesting. One would imagine that version will be rebuilt and restructured for the device though, so it seems doable at least.
This latest announcement is certainly quite something though. Studio Wildcard has announced that the game will be making its way to the Nintendo Switch. Announced on stage at GDC, it was revealed that Abstraction Games will be handling the port and we could expect it launch sometime this autumn. What's more is that the game is said to be getting the complete contents of the game, including the over 100 prehistoric creatures. That'd seemingly suggest that this is a port of the base game and not a rebuilt version.
That certainly does raise the question of how well will the game run. You can actually see it being played on stage in this clip. It seems a little frame-y, but this is an early build. If the teams can pull this off, it would be incredibly exciting. Playing Ark wherever you are is certainly an enticing proposition. Here's hoping this turns out for the best, as there is certainly a lot of potential in such a port.
Enjoyed this article? Share it!