Ash Williams Was Supposed To Be In The "Mortal Kombat 11" DLC
The biggest question coming out of the Kombat Pack reveal for Mortal Kombat 11 this week is what happened to adding Ash Williams from The Evil Dead? Getting right to it, it was pretty much confirmed that the character would be included in the game as leaked files from the Switch version confirmed the character, and Bruce Campbell himself basically acknowledged he'd probably be back for the voice. But when the Kombat Pack was revealed, no Ash. And we were wondering what the hell actually happened to him.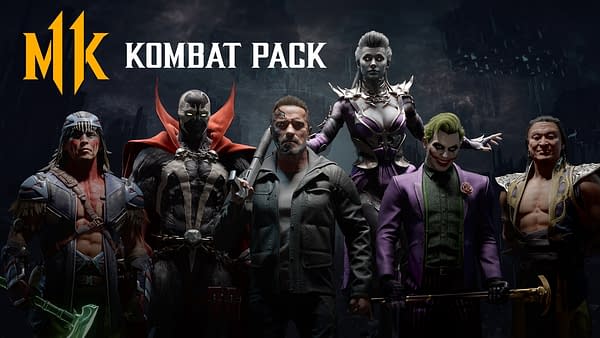 Turns out, it looks like he was supposed to be there all along. Xbox users who unlocked the pack got this message you see below, as shared on Reddit. It's been confirmed multiple times, it's not a lie. Ash Williams was supposed to be in this pack instead of The Joker.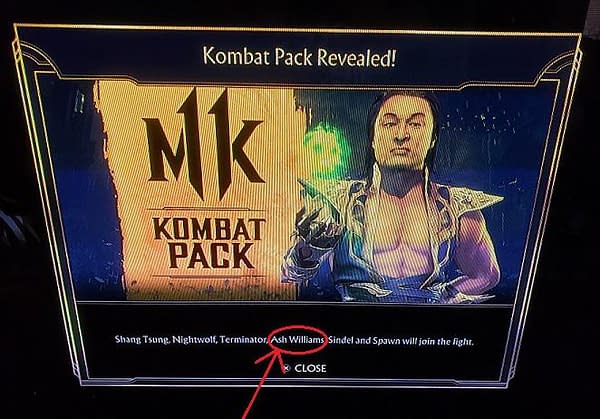 So what happened? If you go back and look at the original Switch leak for Mortal Kombat 11's DLC files, you'll see two more characters on the list in Jujin and Sheeva. If we were to place bets, we're guessing they didn't want whatever the next pack will be to just have two characters. So Ash is probably still coming, just held behind with the other two and maybe more on the way. Only time will tell, but you can bet for certain we won't head anything until 2020.