GUST and Koei Tecmo revealed today that Atelier Ryza: Ever Darkness & the Secret Hideout is coming to North America and Europe. The latest in the Atelier series, the game will be released int he west on October 29th, 2019 for PC, PS4, and Nintendo Switch. This game is being given special praise by the developers as it has improved graphics over the previous entries we've seen over the past few years with much more in-depth environments and colorful settings. Not to mention a greater understanding and construction tree for would-be alchemists in the game. You can pre-order the game as we speak, but for now, here's the trailer and some screenshots.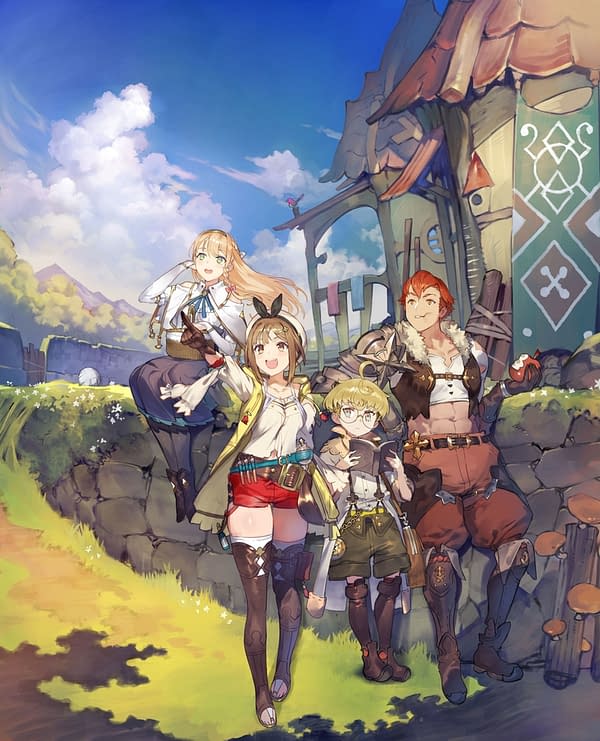 Atelier Ryza: Ever Darkness & the Secret Hideout begins an all-new storyline arc in GUST Studios' fan-favorite Atelier series. The beautiful role-playing game follows the exploits of teenage tomboy Ryza, who dreams of escaping her mundane village lifestyle, alongside her band of mischievous friends. One day, as they explore a forbidden island in search of adventure, they meet an elderly magician who will change their lives forever. After some convincing, the old man begins teaching Ryza the enchanting ways of alchemy; launching her on an adventure that will ultimately lead her on a quest to save her hometown from the mysterious and deadly darkness lurking beneath the surface.
Enjoyed this article? Share it!