Electronic Arts and DICE have laid out some of the groundwork of what's to come in Battlefield V, but those hoping for battle royale may be a bit depressed. The official mode for the game which will be called Firestorm won't be incorporated into the game until March 2019 at the earliest, as the company outline (which we have a portion of here) says it won't be added until the Spring. No reason was really given for the delay, but if we had to take bets, we're guessing the company wants people to play the actual campaign and other modes first before they add a mode that's sure to dominate the online experience.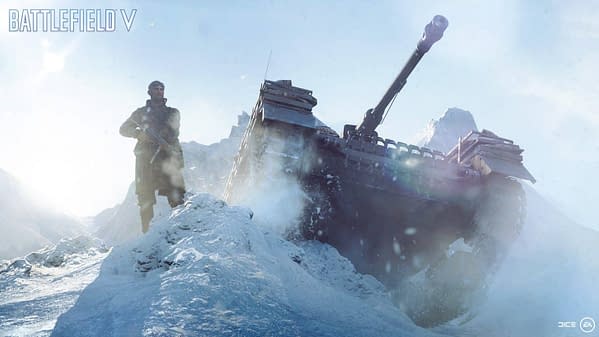 Battle Royale comes to Battlefield with Firestorm and the war reaches Greece as the third Tides of War chapter is unleashed in the Spring.

Firestorm: During spring, DICE and Criterion start the fire with Battlefield V's battle royale experience. Firestorm elevates the mode by bringing in the best of what Battlefield is known for. Mix a shrinking playing field with trademark Battlefield elements such as team play, powerful vehicles, and destruction, and you get many unique Battlefield moments coming your way.

Greece map: Join a massive aerial invasion along the Cretan coast. The Allied side is desperate to cling to the island under attack by the Axis, attempting to break through the British defenses air superiority and paratroops. This map brings all-out war defined by a power struggle between tank control versus air superiority.

Again, just like the other chapters, Trial by Fire will let you tackle weekly events to earn rewards, and as you progress through the chapter, further unlocks await.
Enjoyed this article? Share it!