If you've been following Klang Games recently, then you may have heard of their super ambitions space simulator game Seed that's been in the works. Today, the company announced that they had completely secured funding for the game, coming to a grand total of $8.95 million dollars. The majority of that money invested from Northzone, along with additional funding from resources like Makers Fund, Novator, and Firstminute Capital. Below is a brief snippet of the news they shared.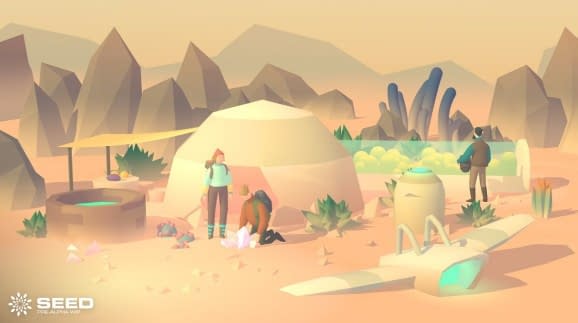 To quote Mundi: "We're truly humbled to have secured the Series A for the development of Seed, a project that we believe will play an integral role in the next generation of social simulations. We're honored to share our vision with Northzone, and are more excited than ever to tackle this very ambitious project."

To quote Paul Murphy, Partner at Northzone: "Klang has everything you'd want as an early stage investor – massive vision, experienced team, and an incredible early version of the product. We're thrilled to be partnering with the team to help bring Seed to market."
Beyond the news that the game uses Improbable's SpatialOS platform, there's really no word on the current progress of the game. Hopefully, now that they're funded, Klang Games will give is a proper developer update soon.
Enjoyed this article? Share it!