Some interesting news from Ubisoft this week as it was revealed Beyond Good & Evil 2 will be an online-based game only with no offline content. The news came from Ubisoft themselves in a recent "Space Monkey Report" that answered some of the fan's questions. In that session, we got this response revealing the game the co-op aspect and the fact that you need to be online to play it.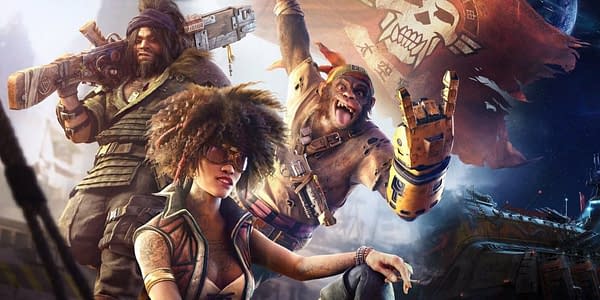 "Beyond Good and Evil 2 is an online, multiplayer game with a rich co-op and seamless experience. As such, the game will only be playable with an internet connection in order to have seamless navigation, receive dynamic updates, and play with friends (which is certainly better when you're playing as a Space Pirate!). The choice to play co-op, however, remains yours to make, so playing BGE2 solo is absolutely possible if you're into that lone Space Pirate kinda thing…"
That's probably going to be some disappointing news for many, especially if you're one of the people bummed out on the way Fallout 76 turned out. We'll see how fans react to this news over the next few weeks as we wait for Ubisoft to give us more details.
Enjoyed this article? Share it!