Posted in: Games, Marvel Ultimate Alliance 3, Nintendo, Team Ninja, Video Games | Tagged: marvel, Marvel Ultimate Alliance 3, nintendo, Team Ninja, x-men
---
"Marvel Ultimate Alliance 3" Reveals Several New X-Men Skins
Marvel had a bit of a reveal today on social media as they showed off some new costumes on the way to Marvel Ultimate Alliance 3. With the X-Men getting a more prominent role in the game with the next DLC, it seems Team Ninja wanted to give the ones currently in the game a little bit of a makeover. So on December 23rd, the game will be getting a free costume update with seven unique skins for seven mutants. You can see them here as they run the gambit (no pun intended) of X-Men history.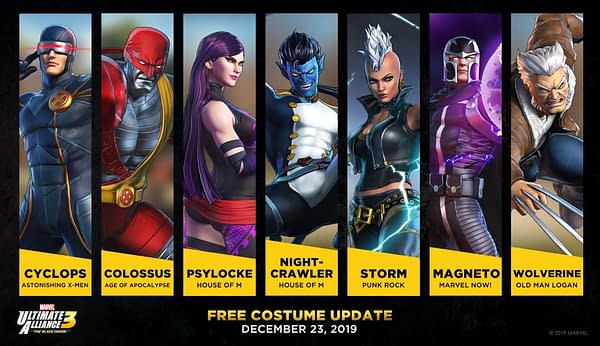 By far the three that stand out the most to us are Colossus, Storm, and Wolverine. There's some cool history behind those outfits that will take fans of the team back. Although the Old Man Logan look could use a little more rough-and-tumble to it. The House Of M costumes, while cool looking, don't really resonate as much. I would have preferred to see Nightcrawler in his Excalibur outfit, and Psylocke in her Siege Perilous gear. Hopefully, they do more of these free costume DLCs for characters in Marvel Ultimate Alliance 3 as they look amazing.
---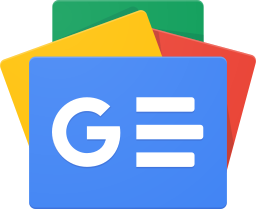 Stay up-to-date and support the site by following Bleeding Cool on Google News today!