Blair Witch Will Release On Nintendo Switch On June 25th
Lionsgate Games and Blooper team announced this week that Blair Witch will be coming to the Nintendo Switch next month. The game will be one of the few Mature-rated titles on the console and be sold for $30 on the eShop. At launch the game will include the "Good Boy Pack" update, offering players the ability to personalize their canine companion's fur attributes, eye color, and collar, along with additional Bullet animations. On top of that, the bundle will also contain the "Super Rex" mini-game, and support key features of the Nintendo Switch. That includes the HD Rumble, TV Mode, Tabletop Mode, Handheld Mode, and Touch Screen Support in the game menu. You can read a little bit more about the game below, along with a brand new trailer showing off how the game will play out on the Switch. It's pretty cool to see the game get some love on the Nintendo side of things as they've been bringing in more horror titles over the past year.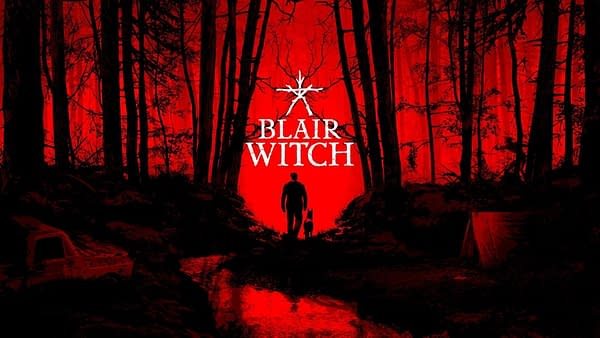 Blair Witch offers fans and players alike their own descent into madness through an original story inspired by Lionsgate's iconic Blair Witch film. Set in 1996, a young boy disappears in the Black Hills Forest near Burkittsville, Maryland. Players experience the horror as Ellis, a former police officer with a troubled past, accompanied by his trustful canine companion, Bullet, investigate. Their story starts as they join the search for the missing boy, but players shortly discover the horrors that await as the woods twist and turn into an endless nightmare. Ellis will have to confront his fears, and his past, along with the mysterious force that haunts the woods.