PortaPlay and Super.com have released a brand new trailer this week for Broken Lines, showing off the characters you'll be working with in the game. The upcoming tactical RPG will throw you into the heart of the battle during an alternate World War II, where you'll lead a group of British soldiers stuck behind enemy lines. The characters you choose to throw into battle will determine your success, but not everyone gets to live in war. Check out the trailer below to see the story and who will be with you, as we wait for the developers to give us a release date beyond Q1 2020.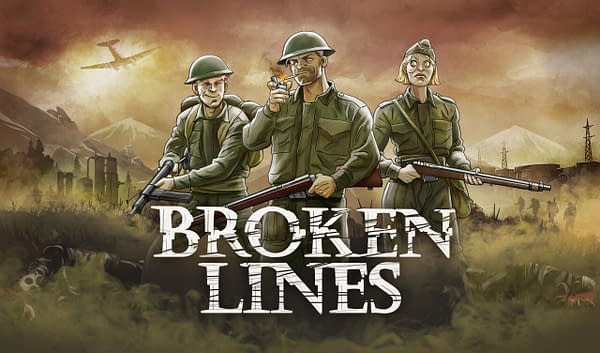 Broken Lines is a tactical combat game with a heavy focus on character and story, that offers a fresh, accessible, and innovative approach to unit control. In the game, you manage a squad of soldiers fighting through Eastern European battlefields on a desperate mission to get back home. As the soldiers make their way through the war-torn landscape, their experiences will continually shape their personalities and their relationships with each other, building a narrative that reveals the true impact of the horrors of war — and perhaps something more.
Enjoyed this article? Share it!