A lot of times we get leaks for video game releases from stores or ratings boards, but in the case of Call of Duty: Modern Warfare, we got it from YouTube. The news of the latest leak comes to us from CharlieINTEL, who has a screenshot of a Youtube clip revealing the release window for October. Right now, there's a teaser video for the May 30th reveal for the next Call Of Duty game, but within the video's playlist for a moment, it showed off some artwork that clearly showed the look of the next game, along with the word October across the bottom. It even looks like there could have been a numerical date with two numbers, putting it on October 15th, 22nd, or 29th.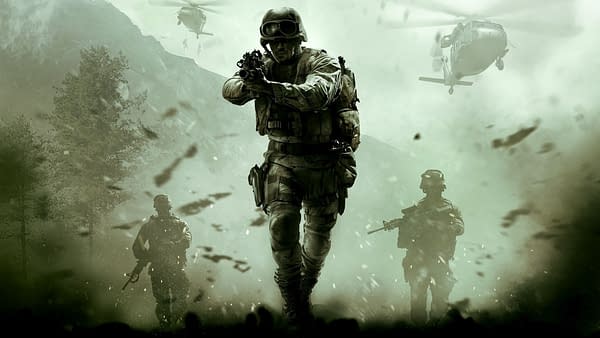 It doesn't really surprise us that the reboot of Call of Duty: Modern Warfare would be out in October, since Black Ops 4 came out on October 12th, 2018 and many of the previous entries int he series were released in the first week of November. So as far as windows for release schedules go, these guys are pretty much par for the course on this one. It would have been cooler to have a proper date with it, but hey, we're getting that news tomorrow anyway.
Enjoyed this article? Share it!