It appears Capcom will slowly be introducing us to the villains in Mega Man 11, and they're starting off with a brand new addition in Blast Man. Hardcore fans may remember there being a Blast Man in the fanmade version of Mega Man Revolution, but this version is nothing like that one. As the name might suggest, you're dealing with a character that creates explosives as he hops around the room making him a pain to shoot while you dodge. You can read up on the character and his stage at this link, as we have a snippet of his description below.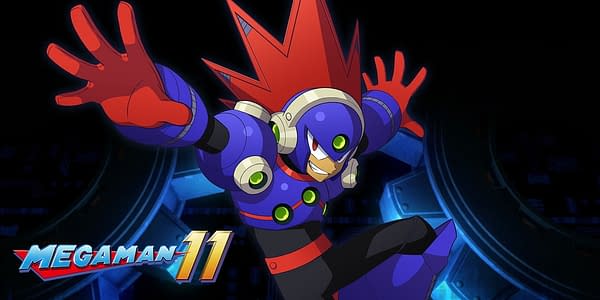 While Block Man's stage has pitfall-riddled pyramids built around his ego, and Fuse Man's stage takes place in a tricky power plant, Blast Man has a decidedly more… wait for it… explosive approach to the place he calls home. This Robot Master is clearly on a short fuse, and it shows in the design of his stage: the ruined remains of a theme park and movie studio hybrid that Blast Man has shaped into his personal playground. He's added several personal touches, including a number of signs featuring himself as the star of "Blast Man Adventure." It seems like Block Man isn't the only one with a narcissistic streak!
Enjoyed this article? Share it!