CCP & NetEase Announce "EVE Echoes" To Have An Open Beta
NetEase Games and CCP games announced this week that EVE Echoes will be getting an open beta, as well as being playable at EVE Vegas this weekend. If you're not familiar with the game, this is basically a mobile version of EVE Online, giving iOS and Android players a chance to go mobile with their experience. Those of you attending EVE Vegas can try it out for the first time before the beta happens in November, as the game is set to go live this December. Here's a few quotes from the press release this week about the beta launch, which has yet to receive an official date.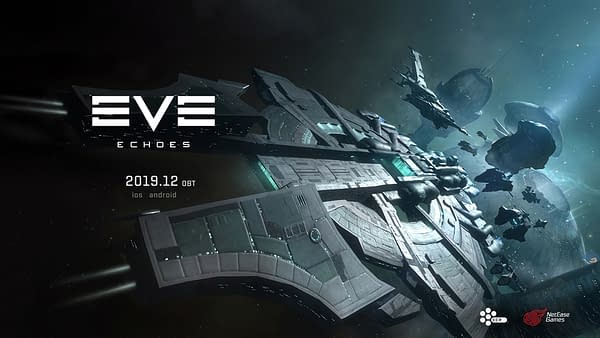 "We're very excited for the first public outing of EVE Echoes, the next revolutionary step in mobile MMO gaming," said Hilmar V. Petursson, CEO of CCP Games. "I can't wait to see the reaction from our core PC players, who will no doubt recognize the unparalleled scale and sophisticated gameplay of EVE Online's virtual world running through the veins of EVE Echoes."

"CCP Games is a pioneer in space MMOs, and will make its mark on the industry even further by expanding the EVE experience to mobile with EVE Echoes," said Ethan Wang, Vice President of NetEase, Inc. "Combining CCP's leadership in game design with our NeoX game engine and leadership in game publishing will no doubt create a spacefaring sandbox MMO for mobile devices unlike anything seen before."

EVE Echoes brings the vast, interstellar EVE universe from PC to the palm of your hand. Built using NetEase Games' proprietary NeoX graphics engine, EVE Echoes stays true to CCP's hallmark EVE Online design principles and immerses pilots in beautiful starry skies and across boundless star fields. Pilots must collect resources, manufacture items, and explore thousands of uncharted planets to write their own history in pursuit of galactic glory. A realistic social system enables players to join and lead corporations, form coalitions, capture rival territories, engage in intergalactic combat, and much more across thousands of planetary systems.