"Conan Chop Chop" Receives A February 2020 Release Date
This week, Funcom and Mighty Kingdom have announced an official release date for the once-joke-now-very-real game Conan Chop Chop. The game will be released on February 25th, 2020 for the PC and all three major consoles. The game originally started as an April Fool's joke, but after major feedback from fans, turned into an actual title. We have a few quotes from the CEO below, as well as the announcement trailer for you to see Conan Chop Chop in all its glory.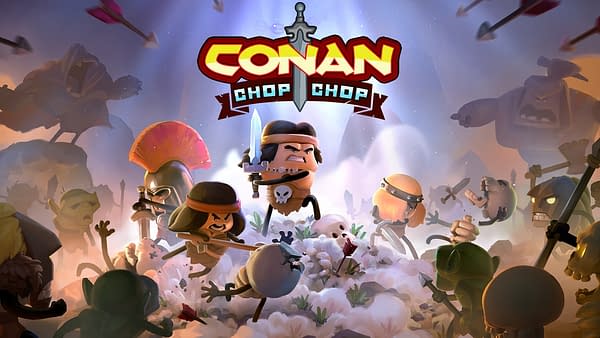 "We have had so much fun developing this game, that I actually have mixed feelings about the end being nigh," admits Mighty Kingdom CEO Philip Mayes. "An action-adventure rogue-lite party-game. Featuring Conan. I mean, what more can you ask for? It's been hard work, but really enjoyable. Some of my favorite moments were in LA and Cologne, where we got to see how much people enjoyed playing Chop Chop. And now that we have polished the game further, I am really looking forward to seeing the reception it will have at launch."