The crew over at Funcom have been speaking about a grand patch that's supposed to fix over 500 bugs in Conan Exiles, but we haven't seen it yet. Yesterday, we got some confirmation that a test was being done on the PC version of the patch, but in a post to their users, the patch will be delayed until August. Meanwhile, those of you playing on the PS4 or Xbox One will be getting the patch sometime this week, as they outlined in another forum post.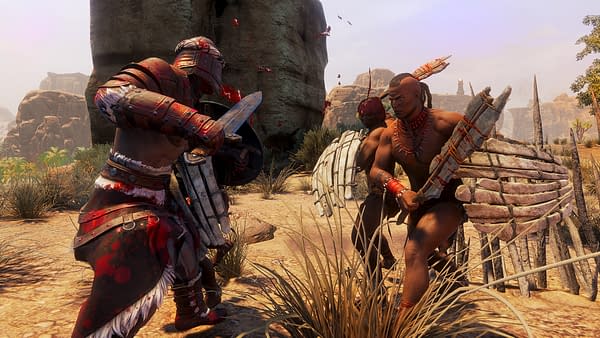 However, if you read the post, they said they were going to release the post on Wednesday. Which was yesterday, July 4th. So if the update does come through this week, we're guessing it will either be under the radar or you'll see much more hype for it on their social media. Here's hoping this patch fixes a lot of the issues we've been having Conan Exiles.
PS4 and Xbox (both still in CERT so it looks like Wednesday)

We plan to parity patch consoles with the patches that have been on PC live, on Wednesday. This, as always, will depend on how fast we get through Certification on either platform. Patch Notes will be posted as soon as we have them available.

PC (unfortunately delayed until start of August)

We are still trying to get the 500+ patch that is currently on TestLive 912 over to PC as soon as possible, at the start of August. We do want to be careful though and want to be as sure as possible to not cause issues for when the patch goes to PC Live. (Issues can always happen but we try to be as pro-active as possible.)
Enjoyed this article? Share it!