Activision will soon be releasing an upcoming patch for Crash Team Racing Nitro-Fueled that is sorely needed if you want to keep saving your game. While the game has been received well by fans since being released, PS4 players aren't having such a great time as there's a file corruption in the game that's causing save files to vanish. In response, Activision posted this listing addressing the issue and letting players know that they will be patching it soon in an upcoming update. There will also be some added features to Crash Team Racing Nitro-Fueled in the update, so the only purpose isn't to just fix some stuff. The patch will officially go live on July 3rd, just in time for the holiday.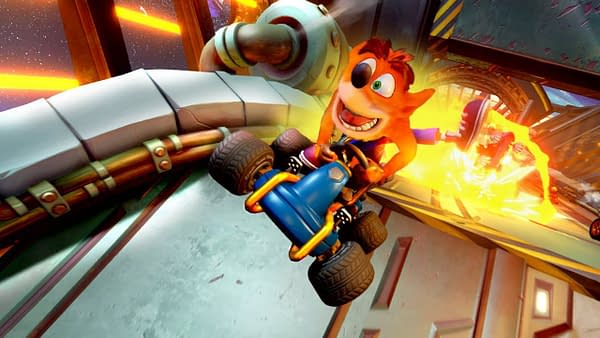 PS4 players, we have identified that your save data file has a chance to corrupt if the data for race ghosts in Time Trials becomes too large. This has impacted players who complete many Time Trial races.

We've been working to properly fix the issue and it will be addressed in this patch. In the meantime, we recommend that PS4 players avoid playing Time Trials as a preventative measure. This issue should not occur for Nintendo Switch and Xbox One players. Alternatively, PS4 players have the option to backup save data on an external storage device or backup save data to the cloud as an extra precaution.

We are blown away by the community support for Crash Team Racing Nitro-Fueled, and to say thank you for your patience while we work on these adjustments, we will be providing a one-time 2,500 Wumpa Coin gift to all players on all platforms who play Crash Team Racing Nitro-Fueled while connected to the internet starting this weekend through July 4th. Expect this bonus to go live within 24 hours. Players can receive this bonus by completing a race while connected to the internet and then accessing the Pit Stop.† We encourage our players to submit support tickets through Activision Support if any issues or questions arise, because it helps us more quickly address issues impacting the community.
Enjoyed this article? Share it!