"Xeno Crisis" & "Tanglewood" Receive An Evercade Cartridge Release
Evercade announced a new cartridge release for a pair of modern games, as they are pairing Xeno Crisis and Tanglewood into a dual game. The games will be released sometime in Q3 of 2020, setup in an Atari Lynx cartridge for Evercade's mobile handheld device. It's a pretty cool endeavor as this marks the company's 12th original cartridge featuring a combination of old-school titles and current indie games.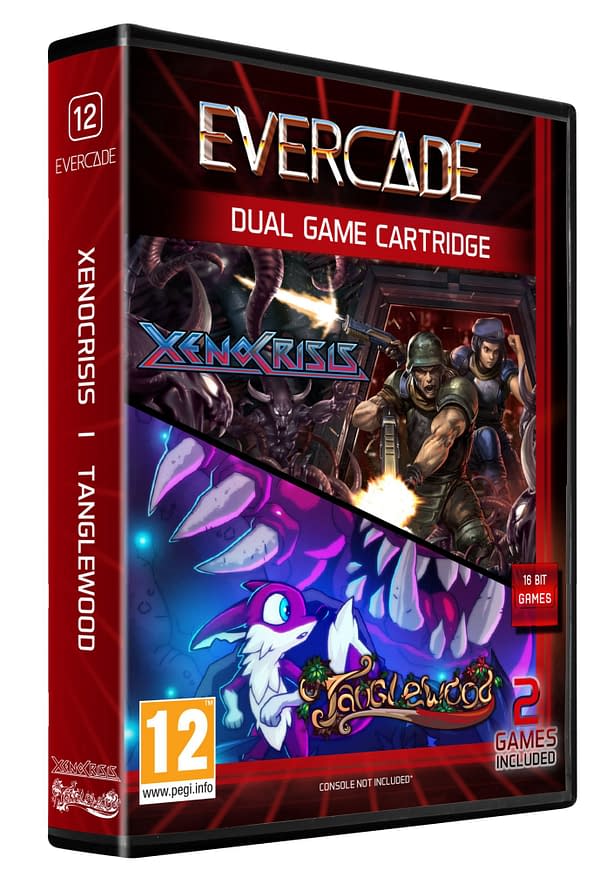 "We're very excited to have the opportunity to bring Xeno Crisis to the excellent Evercade handheld, a device we've been monitoring since we first heard about it. Having tested Xeno Crisis on the Evercade we were impressed not only with the build quality, but also by the standard of the emulation, and it is quite possibly the best way to play the Mega Drive version in portable form. The Evercade team are as passionate as we are about retro gaming, and we hope that this evolves into a long-term partnership."- commented Matt Cope, Bitmap Bureau Technical Director.