It seems like every couple weeks we get treated to a brand-new game being leaked by an advisory or rating board in some country, if not from a big box store who slipped up and decided to post the pre-order early. This time around it appears we have confirmation on the release date for Devil May Cry 5.
Austrian retailer Gamewave was the one who made the leak this time, as the company have this listing currently posted to their website, with a 2018 release stapled to it but lacking a proper date to indicate when we'll see it.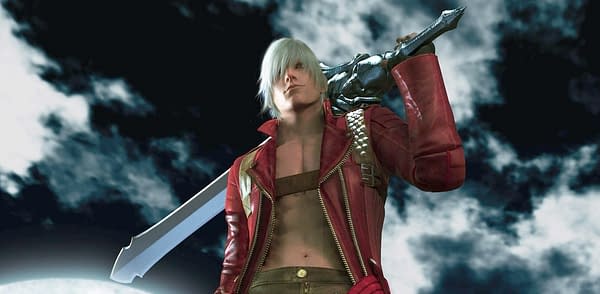 Now obviously, since neither Capcom or Ninja Theory have made any kind of formal announcement in any way about there being that kind of game coming, we have one of two choices to assume. Either there's a Devil May Cry game on the way and for lack of a proper name they just tacked on the 5 at the end as a placeholder, or this company just blew what may have been Capcom's biggest surprise going into E3 as several gaming sites have already found the listing and reported it. Either way, we'll know next week as we head into the convention, but if it is true, Capcom have to be cursing these guys right now.
Enjoyed this article? Share it!