Posted in: Blizzard, Diablo Immortal, Games, Mobile Games | Tagged: Blizzard Entertainment, Diablo
---
Diablo Immortal Dark Rebirth Update Arrives Thursday
Diablo Immortal will receive a brand new update this week called Dark Rebirth, in which you revisit the Tristram Cathedral.
---
Blizzard Entertainment revealed this morning that the upcoming update for Diablo Immortal called Dark Rebirth will drop this week. The update will bring with it a new storyline in which strange dreams and disappearances have been happening in Wortham, which leads you into the iconic Tristram Cathedral, which has been changed and twisted but also filled with familiar sights. Plus the new team-based PvP multiplayer mode called Alley of Blood. We have the cliff notes below, and you can find finer details in the latest blog, as the update goes live on September 21.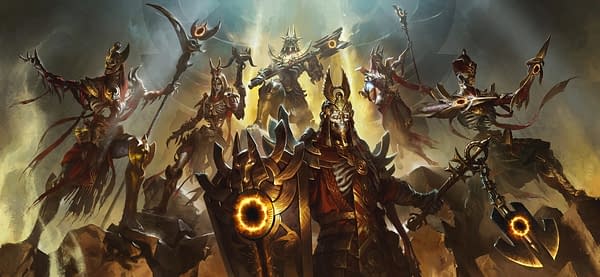 Revisit iconic locations in the Diablo universe with the Mad King's manor and the brand-new Tristram Cathedral Dungeon, where players face off against The Butcher and a new malicious enemy.
Alley of Blood is an all-new team-based, single-lane PvP activity where Shadow Clans can prove themselves in the Shadow War and clash against Immortals for bonuses in the new Vigil of Blades component of Cycle of Strife. Work together to overpower the opposing team, demolish their Sentry Towers, and bring ruin to their Crystal Heart.
From September 21, 3 a.m. to October 5, 3 a.m. server time, a 4v4 version of Alley of Blood will be available to players. This mode is perfect for new players, players who don't participate in the Cycle of Strife, and players who want some extra experience playing Alley of Blood.
Players will now have two ways to get involved in Vigil of Blades with the Predictions system and Spectator mode. Within the Faction menu of the Cycle of Strife tab, players can see the status of the conflict between Shadows and Immortals and cast their predictions for who will triumph. Those who cast a prediction will receive rewards, and those who predict correctly will receive bonus rewards.
The Champions' Revolt Limited-Time Event will run from September 21, 3 a.m. to October 8, 3 a.m. server time. Embark on Champion's Revolt tasks to receive Champion's Commendations, and once enough are collected, exchange them for rewards such as Gold, Scrap Materials, Enchanted Dust, Legendary Items, Telluric Pearls, and Legendary Crests.
In addition to the above, there is even more coming to this update, including three new Legendary Gems, the Season 18 Battle Pass, new cosmetics in the Phantom Market, Recruit a Friend and Hungering Moon returning, and much more.
---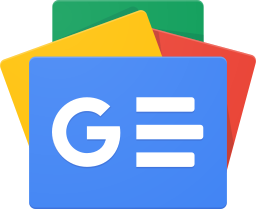 Stay up-to-date and support the site by following Bleeding Cool on Google News today!