Discord To Roll Out A New "Go Live" Feature Next Week
Discord is planning to launch a brand new feature into their app on August 15th as streamers will now have a cool new Go Live function. This new feature allows users to stream their gameplay while up to ten other users are in their server. Essentially, as the artwork below would suggest, creating a party vibe with your friends, fellow gamers, or streamers during matches. All while using low-latency streaming and integrated voice chat. Here's a few extra details.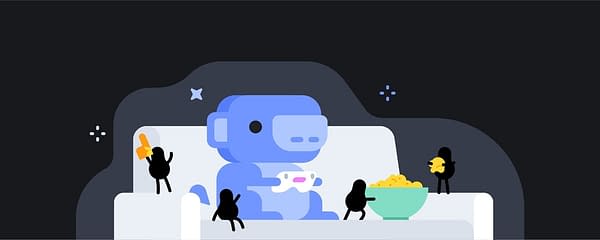 Go Live keeps things simple – there's no complicated set-up, and it's just one click to stream a game to a server. Friends can view your stream from anywhere using the desktop app or by browser (mobile spectating coming by end of year). Plus, Go Live is hardware optimized so you can stream with minimal impact to your game performance. Go Live delivers a virtual couch gaming experience, making any game more social by inviting friends to watch and chat along with you.

Subscribers to Discord's Nitro subscription service can unlock additional perks: Nitro Classic subscribers will be able to stream video up to 1080p and 60 fps, while Nitro subscribers will unlock streaming quality up to 4K and 60 fps.
While the service is cool, we're kind of curious what separates it from the system they currently already have in place that allows multiple sources in one voice channel. The company will be testing it out prior to going live next week.