Dune: Spice Wars Receives Line In The Sand Update
Funcom and Shiro Games have added a major update for Dune: Spice Wars, as Line In The Sand brings in some new cool content.
---
Funcom has released a brand new update for Dune: Spice Wars in Early Access as players can dive into Line In The Sand. Working with Shiro Games, this brand new take on the classic 4X strategy title has been getting some love and attention in Early Access that many other games just don't get, as they have constantly been improving the content being added as they make their way to the eventual full-release of the game. Some of the improvements they've added over time include multiplayer, new factions, flying units, and new buildings. Line In The Sand adds a number of improvements to the game, including the ability to review and show off your performance with a stats board, map generation, improved starting spawns, new regions, new military gear, new village traits, several new spying operations, councilor reworks, and more. We got more info about it below as the update is now live.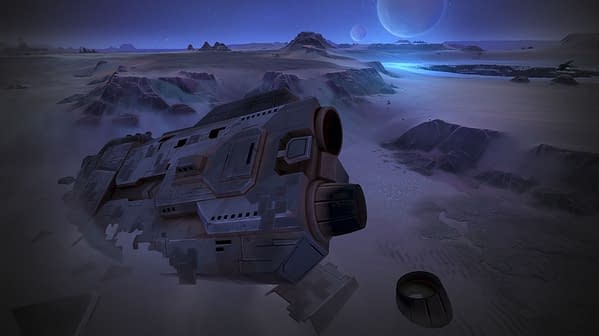 "Today's update adds and improves content across the board, including many requests by the community. Players can now review and flaunt their performance through an entirely new and highly requested feature – an end-of-game stats board. Military units have also been rebalanced and received major AI improvements. Additionally, map generation and starting spawns have been improved to create fairer game starts, and a Landsraad bar has been added that shows the various phases of the intricate system, making them easier to track. Moreover, there are new regions, military gear, village traits, spying operations, and councilor reworks, just to name a few. Made with the fan of the Dune universe's intrigue in mind, Dune: Spice Wars provides the perfect theater for the dramatic tension of Great Houses vying for control of the spice. Lead your favorite faction and unfold your plan, striking when they least expect it."