Dungeons & Dragons Online Receives Masterminds of Sharn Expansion
Daybreak Games revealed a new expansion for Dungeons & Dragons Online as players will be able to check out "Masterminds of Sharn". The pack is being sold at three different prices at the moment as the Standard Edition is going for $40, the Collector's Edition is going for $80, and the Ultimate Fan Bundle is going for $130. You can find the contents of what's inside each one at this link as you can determine which one suits you best. We have some additional pictures and a teaser video for the expansion as well, as you will get the Teifling race added to the game, 16 hand-crafted dungeons, a new raid, a public area, and a brand new wilderness area called The Cogs that lies deep beneath the city. The expansion also includes guest Dungeon Masters like the campaign creator Keith Baker, and Maze Arcana's Ruty Rutenberg and Kyle Vogt.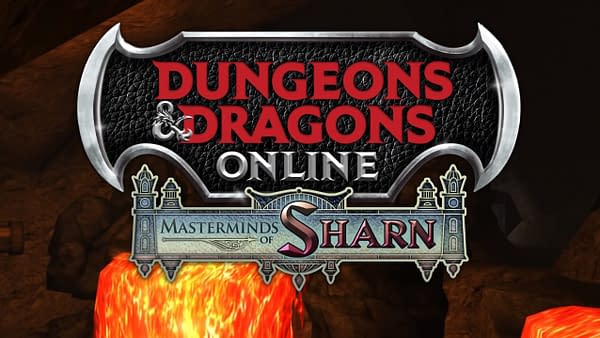 Explore one of the most iconic locations in the D&D Eberron campaign setting in Dungeons & Dragons Online: Masterminds of Sharn. Navigate the power struggles between the rich and powerful as you hunt from the highest towers of the city to the deepest depths of the Cogs. The artifact that protected the city of Stormreach has been stolen. You've followed the trail of the culprit across the sea to the vast metropolis of Sharn. Can you recover the Stormreach Beacon without becoming a casualty of the conflicts between the Aurum, the City Council, and the Boromar clan?