EA Sports PGA Tour Will Expand With Coaches & More
EA Sports and the PGA will be bringing more content to the next edition of EA Sports PGA Tour with some new additions. Aside from the fact that they're adding in more championships and making the game the exclusive home to find any of their official tournaments in video game form, they're going to be adding in tools to help make you a better virtual golfer. The next game, which is currently in development, will include tutorials and coaching challenges, all designed in collaboration with the PGA Education and Player Development Departments. These will help teach skills you can apply both in-game and in the real world. This is also looking like the next step toward creating a proper "My Career" mode in the game the same as how they've done with the NBA. Here's a little more info from today's announcement.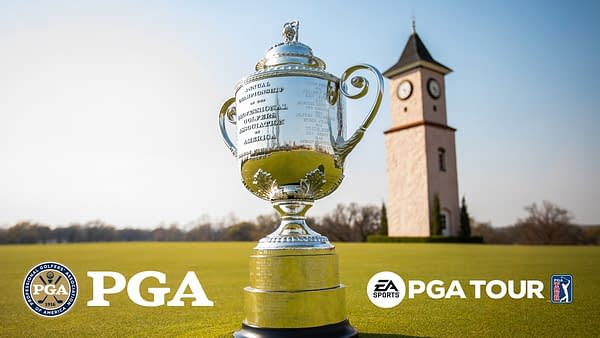 "The PGA of America is committed to growing interest and participation in golf, and we're excited to partner with EA Sports to support the goal of reaching golf's next generation," said PGA President Jim Richerson. "The EA Sports team is working diligently with the PGA to authentically represent the PGA Championship in the game, and we're thrilled that the game will shine a light on our PGA Professionals, who are some of the most important ambassadors for the sport."

EA Sports is partnering with the PGA of America to allow players to virtually experience the PGA Championship, and only in EA Sports PGA Tour will players be able to immerse themselves in the fanfare of the major championship. They will be able to hoist the historic Wanamaker Trophy, revel in the Champion's Ceremony, play as or against past PGA Champions and compete on brilliant virtual renderings of the 2021 PGA Championship host course at Kiawah Island; and the 2022 host course at Southern Hills Country Club.