Australia-based developer Exbleative released a new gameplay trailer for Exo One during the Guerrilla Collective Showcase. The game has been in development for a minute by Jay Weston with help from Rhys Lindsay doing music and coding and Dave Kazi also doing the coding. According to their info on the game, this is basically a planetary exploration title where you will man a probe vessel that will chart the planet and see what it all has to offer. The goal of the game isn't clear at this point, but the concept looks pretty amazing. We're getting some pretty strong Flight Of The Navigator vibes from it as well. The game doesn't have a release date yet, all we know is that it will eventually come out on Steam. For now, enjoy the trailer and the info we have below.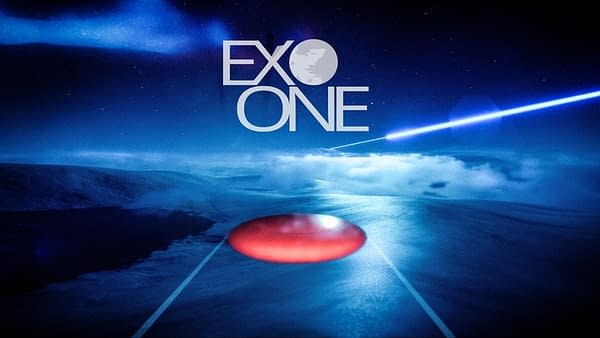 Exo One is a gravity-defying, exoplanetary journey. Pilot an alien craft and master its unique, gravity-based movement system. Glide across otherworldly landscapes, surf towering cloud formations, and reach incredible speeds and heights. Open a wormhole and step through into mankind's first mission outside the solar system.

An array of unique, open worlds to explore, from traditional terrestrial planets to water worlds to gas giants.
Pilot a probe featuring multiple movement modes. Rolling, sliding, gliding/flying, with control over gravity and anti gravity.
Use these movement modes to build momentum, slide down dunes and catapult off hill tops.
Glide and surf through clouds, and catch thermals that lift you high into alien atmospheres.
Drop beneath the waves of vast oceans under the glow of distant suns.
Wind down and travel at your own pace. There are no challenges, wars or enemies.
A minimalist yet mysterious narrative tells the story of man's first, ill fated mission outside the solar system.
Enjoyed this article? Share it!