Exploring New ROCCAT and Turtle Beach Gear During E3 2019
While we were at E3 this year, we took some time to go visit with Turtle Beach to see what they had along with their latest acquisition, ROCCAT. We started with the ROCCAT products first as we were shown their new line of game mice. We've reviewed items from the Kain line before, but this new set that we were shown seem to be some of the best yet. All of them have been equipped with what they call the "Titan Click" giving you the fastest response time to a mouse click possible so that when you pull the trigger or make your move, it's a hair faster than your opponent. All of the mice had wired and wireless options as far as we could see, and they all appear to continue the ROCCAT style and comfort that some gamers just can't live without. The various models they had came in two colors: Ash Black and Arctic White. As far as pricing, the Kain 100 AIMO will go for $50, and the upgraded sensor variant Kain 120 AIMO will go for $70, both available now. Meanwhile, the Kain 100 AIMO and Kain 120 AIMO will launch in September 2019 (no pricing yet), while the wireless version known as the Kain 200 AIMO will go for $100.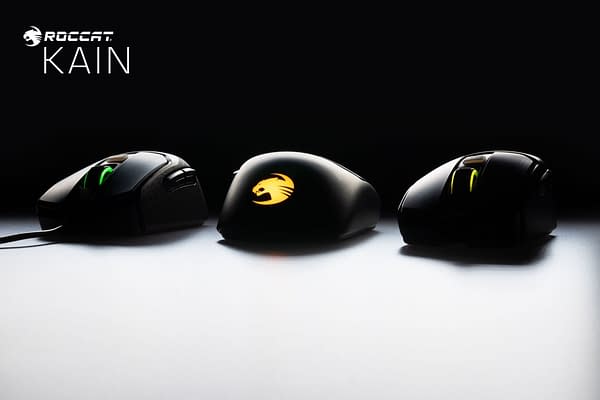 Moving over to the Turtle Beach side of things, the company showed us the Recon Spark Multiplatform Gaming Headset. This is a lovely looking purple and white setup that looks like it should be a staple for Twitch streamers based on the looks alone. This model comes with high-quality 40mm speakers as well as and high-sensitivity flip-to-mute mic, a metal-reinforced headband, and a glasses-friendly leatherette-wrapped memory foam ear cushion. You get a standard 3.5mm connection to use on all major consoles and mobile devices with a jack, but you also get a splitter jack if you want to hook it directly into your PC's audio. The Recon Spark will see a limited release in July 2019 for $50, which you can pre-order now.